Addressing Hunger During Crisis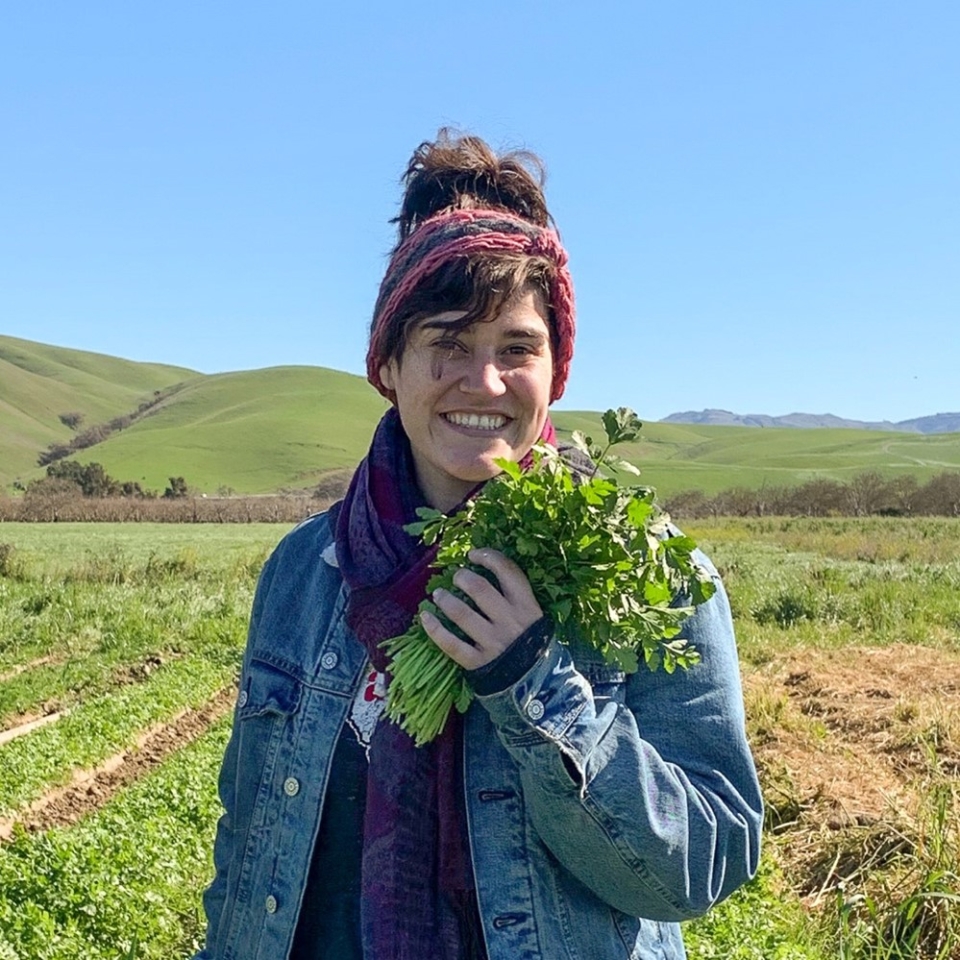 Fresh Approach, a San Francisco Bay Area non-profit focused on healthy food access,  faced the challenges that 2020 brought—the pandemic, soaring food insecurity, and thousands displaced by the historic California wildfires—and they did what few companies would be able to do—they shifted from food access work to emergency food relief. 
Addressing Hunger During Crisis
Speaker:  Ms. Ellen Olack, Food Access Program Manager, Fresh Approach
Tuesday, April 27th, 2021
12:30pm to 1:30pm Pacific Time
Online via Zoom (details below)
About the Topic
Learn how Fresh Approach was able to invest $2 million into small-scale farmers, deliver 80,000 boxes of farm fresh produce to families affected by COVID-19, and share 10,000 locally sourced meals to those displaced by wildfires.
About the Speaker
Originally from Mississippi, Ellen began her journey in food access as a grassroots organizer in the food desert of the Delta. She moved to California in order to earn her Masters in Environmental Policy from the Middlebury Institute of International Studies. Ellen joined the Fresh Approach team in 2018 as a Program Coordinator and is now the East Bay Food Access Program Manager. She has always had a passion for gardening, cooking, and environmental justice.
Suggested Reading
Zoom Link
Link to Join: from PC, Mac, Linux, iOS or Android: Sustainability Speaker Series, Spring 2021
    Password Required:   IdeasHeal
Or iPhone one-tap :
    US: +16699006833"92687052609#  or +13462487799"92687052609#
Or Telephone:
        US: +1 669 900 6833  or +1 346 248 7799  or +1 253 215 8782  or +1 301 715 8592  or +1 312 626 6799  or +1 646 876 9923
    Meeting ID: 926 8705 2609
    Password for Phone: 192459570 (no participant ID, press # to bypass)
    International numbers available: https://middlebury.zoom.us/u/aFcSlxiu6
Please note:   We will be filming this lecture, so participants must consent to be filmed to participate.  We reserve the right to exclude disruptive participants.   
Questions
The Center for the Blue Economy is a research organization at the Middlebury Institute of International Studies.  Our mission is to promote a sustainable ocean and coastal economy (the "Blue Economy") through leadership in research, analysis, and education.  For questions contact: Rachel C. at cbe@miis.edu or visit centerfortheblueeconomy.org or call 831-647-4183 (must leave message and receive call back).