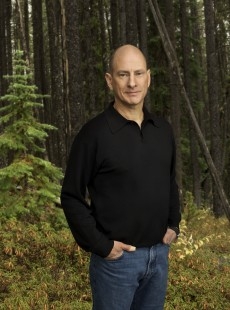 The Global Salmon Initiative is a leadership initiative established by leading farmed salmon CEOs from around the world who share a vision of providing a healthy and sustainable source of protein to feed a growing population, while minimizing their environmental footprint, and continuing to improve their social contribution.
This lecture will be a little different than our usual series, as the speaker will be connecting with us via video-conference software, called Zoom. The public can also join via Zoom, see the link information below. 
About the Topic
The rapid growth of aquaculture has resulted in heightened worries about its environmental impact. While there are many individual initiatives that address the issue, what is needed is broad change at  speed and scale.  Dr. Avrim Lazar will share his direct experience leading two initiatives that are attempting sector-wide change, reviewing the lessons learned. 
About the Speaker
Avrim Lazar is a globally recognized sustainability consultant who supports industry groups seeking pathways to transformative change.  His industrial clients are concentrated in the aquaculture, energy and forest product sectors including clients from Europe, North America and South America. He is the convener of the Global Salmon Initiative and the principal consultant to the Sustainable Shrimp Partnership. Avrim also consults to the Rights and Resources Institute.
Related Link
Lecture Location: McGowan 102 & Via Zoom Video-Conference
The McGowan Building is located at 411 Pacific Street, Monterey, CA, 93940, on the campus of the Middlebury Institute of International Studies. Attendees should enter through the glass doors from Pacific Street, and room 102 is located inside to the right. View the campus map.
We will be connecting via Zoom with Mr. Clay, and participants attending in person will be able to ask questions at the end of his presentation. Remote participants will be limited to view-only access.
Zoom Link
Topic: The Global Salmon Initiative
Time: Dec 4, 2018 6:00 PM Pacific Time (US and Canada)
Join from PC, Mac, Linux, iOS or Android: https://middlebury.zoom.us/j/392807114
Or iPhone one-tap :
    US: +16468769923"392807114#  or +16699006833"392807114#
Or Telephone:
    Dial(for higher quality, dial a number based on your current location):
        US: +1 646 876 9923  or +1 669 900 6833
    Meeting ID: 392 807 114
    International numbers available: https://zoom.us/u/cdsI7Du3p
Parking
Parking is available in any Middlebury Institute campus lot after 5 p.m., or on the street (time limits on surrounding streets end at 6 p.m.)
Questions
Contact Rachel Christopherson at the Center for the Blue Economy at cbe@miis.edu or (831) 647-6615.