Blue Corridors: New Insights on the Conservation of Baleen Whales from their Migratory Routes
–
Online
Free
Open to the Public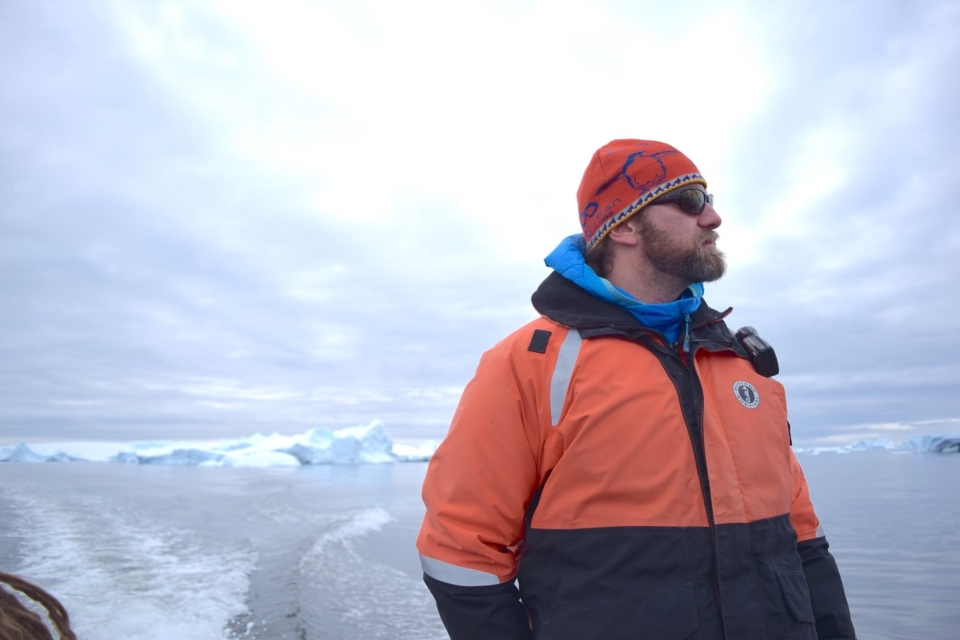 "We need a new paradigm to adequately protect these animals wherever they exist." -Dr. Friedlaender
Blue Corridors: New Insights on the Conservation of Baleen Whales from their Migratory Routes
Speaker: Ari S. Friedlaender, PhD, Principal Investigator, Friedlaender Lab, Bio-Telemetry and Behavioral Ecology, UC Santa Cruz.
Tuesday, November 29, 2022
6:00pm to 7:00pm Pacific Time
Online via Zoom (details below)
About the Topic
Traditionally, conservation of marine mammals has focused largely on the locations where whales breed and feed.  Migratory routes and corridors have not been included when considering the threats and risks that these animals face.  As many species migrate for thousands of miles, through the waters of a multitude of nations all of which may have differing levels of protection from fishing, ship strikes, and other anthropogenic sources, we need a new paradigm to adequately protect these animals wherever they exist.  Through a unique collaboration of scientists and data collected over 30 years and in partnership with the World Wildlife Fund, the Blue corridors report provides novel case studies from around the world to illustrate the amount of threats that different whale species face along their migratory routes.  From this, we propose new mechanisms for conserving these whales and protecting these critical routes from harmful human activities.
About the Speaker
Ari is an ecologist with a primary interest in understanding the relationship between the foraging behavior of marine mammals and their prey. He works on a wide range of marine mammal species including baleen and toothed whales and dolphins across a range of geographic regions. Ari has long-term ecological research projects ongoing in Alaska, California, Massachusetts, North Carolina, and Antarctica. He has helped in the development of tag technology and analytical and visualization tools to better understand the underwater movements and behaviors of marine mammals.
For his dissertation research, Ari used geospatial tools to quantify how the distribution of cetaceans related to environmental variables in Antarctica. Ari's lab focuses on developing new telemetry applications to elucidate the underwater behavior of marine mammals. In Antarctica, Ari is part of the Long-Term Ecological Research program at Palmer Station to better understand the ecological roles of cetaceans in a rapidly changing environment. In Alaska and Massachusetts, Ari's research focuses on variability in the foraging strategies of humpback whales in relation to changes in their prey. In California, Ari is part of the SoCal Behavioral Response Study to understand the impacts of anthropogenic sound on a variety of cetacean species. Along with this research, Ari is an active member of the Society for Marine Mammalogy, acting as an associate editor for Marine Mammal Science and serving on the Conservation Committee. Ari is also a principal investigator in the Southern Ocean Research Partnership to conduct non-lethal research on cetaceans in the Southern Ocean.
Recommended Reading
Zoom Link to Join
https://middlebury.zoom.us/j/91351225266?pwd=NFdyQVRJcWlOSXAwN043V3BoL000dz09
            Password: HappyOcean
Meeting ID: 913 5122 5266
Or iPhone one-tap :
    US: +16694449171"91351225266#  or +16699006833"91351225266#
Or Telephone:
    Dial(for higher quality, dial a number based on your current location):
        US: +1 669 444 9171  or +1 669 900 6833  or +1 253 215 8782  or +1 346 248 7799  or +1 301 715 8592  or +1 312 626 6799  or +1 386 347 5053  or +1 564 217 2000  or +1 646 876 9923  or +1 646 931 3860
    Phone Password: 7362729534 (no participant ID, press # to bypass)
    International numbers available: https://middlebury.zoom.us/u/aezDx4SoHL
Questions
The Center for the Blue Economy is a research organization at the Middlebury Institute of International Studies.  Our mission is to promote a sustainable ocean and coastal economy (the "Blue Economy") through leadership in research, analysis, and education.  For questions contact: Rachel C. at cbe@middlebury.edu or visit centerfortheblueeconomy.org or call 831-647-4183 (must leave message and receive call back).