Can Investors Save the Climate?
–
Online
Free, Open to the Public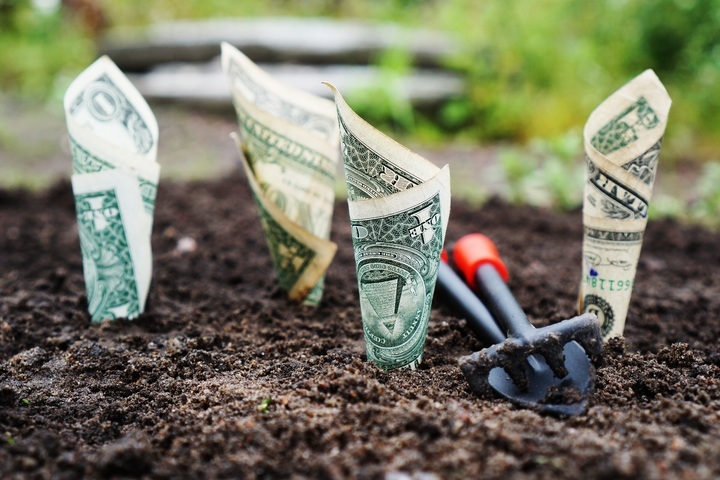 Climate change poses huge financial risks—and opportunities— for investors, banks and asset managers. The pivotal role of capital markets in averting global climate catastrophe took center stage at COP26. What are investors doing? Can investors save the climate? 
Can Investors Save the Climate?
Speakers: 
Ricardo Bayon, Partner and member of the Board of Directors, Encourage Capital
Paddy McCully, Energy Transition Senior Analyst, Reclaim Finance 
Thursday, May 5th, 2022
12:15pm to 1:45pm Pacific Time
Online via Zoom
 
Video Available
About the Speakers
Ricardo Bayon is a Partner and a member of the Board of Directors of Encourage Capital. Ricardo leads the water team and new business and innovation at Encourage and works across several other investment sectors. Ricardo is a member of the Investment Committee of the EKO Green Carbon Fund. Prior to co-founding EKO in 2007, Ricardo helped found and served as the Managing Director of the Ecosystem Marketplace, a web site and information/analysis service covering the emerging environmental markets. In that capacity he co-authored a number of publications on voluntary carbon markets, mitigation banking, and ecosystem services, including The State of Voluntary Carbon Markets 2007: Picking up Steam and Voluntary Carbon Markets: An International Business Guide to What They Are and How They Work, and Conservation and Biodiversity Banking: A Guide to Setting Up and Running Biodiversity Credit Trading System. For nearly two decades he has specialized on issues related to finance, banking, and the environment. He has done work for a number of organizations, including Insight Investments, the International Finance Corporation (IFC) of the World Bank, IUCN, The Nature Conservancy, Domini Social Investment, among others. His articles have appeared in publications such as The Washington Post, The Atlantic Monthly, and the International Herald Tribune. He has also written numerous publications and chapters on mitigation banking, biodiversity markets, markets for water quality, and other environmental markets. He was born in Bogota, Colombia, and is currently based in San Francisco. Ricardo graduated with a B.A. degree from Brown University.
Paddy McCully is an Energy Transition Senior Analyst at Reclaim Finance. Paddy is a climate, energy, water and human rights analyst and campaigner, with six years experience leading a non-profit solar installer. Before joining Reclaim Finance he was Climate & Energy Program Director at Rainforest Action Network, and before that was Executive Director of Black Rock Solar, an organization that installed solar and did energy upgrades for tribes, non-profits, schools, colleges and small towns in Nevada. Before that he worked for 16 years at International Rivers, supporting communities around with the world impacted by destructive dams (he remains on International Rivers' board). He was a member of the UN Environment Programme's Dams & Development Project and a member of the advisory board for the South Asia Network on Dams, Rivers and People. Far in the distant past he was a Co-Editor of The Ecologist magazine in England, and an editor for Instituto del Tercer Mundo in Uruguay. He is the author of Silenced Rivers: The Ecology and Politics of Large Dams (Zed Books 2016 and 2001) and many, many reports, articles, op eds etc. etc. He has a degree in archaeology from the University of Nottingham, and would perhaps have had a doctorate in underwater archaeology from Queen's University, Belfast if he hadn't dropped out to hitch-hike across the Sahara.
Lyuba Zarsky is a Professor in the International Environmental Policy Program at the Middlebury Institute and coordinator of the Sustainability Management specialization.
Zoom Link
https://middlebury.zoom.us/j/98020551320?pwd=Z3hmWVlpcXZENm94RkgrS3JrZlUxQT09
   Password: ClimateSOS
Or iPhone one-tap :
    US: +16699006833"98020551320#  or +12532158782"98020551320#
Or Telephone:
    Dial(for higher quality, dial a number based on your current location):
        US: +1 669 900 6833  or +1 253 215 8782  or +1 346 248 7799  or +1 312 626 6799  or +1 646 876 9923  or +1 301 715 8592
    Meeting ID: 980 2055 1320
    Password: 7424323135
    International numbers available: https://middlebury.zoom.us/u/ablG0riunG
Questions
The Center for the Blue Economy is a research organization at the Middlebury Institute of International Studies.  Our mission is to promote a sustainable ocean and coastal economy (the "Blue Economy") through leadership in research, analysis, and education.  For questions contact: Rachel C. at cbe@middlebury.edu or visit centerfortheblueeconomy.org or call 831-647-4183 (must leave message and receive call back).