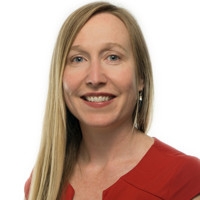 ALL LECTURES AFTER MARCH 10TH ARE CANCELED DUE TO COVID19 PRECAUTIONS.  We will try to reschedule all speakers for the fall of this year.  Thank you community!
The role of business in the sustainability space is stronger than ever, where addressing climate change, natural resource depletion, and human rights is viewed as being simply a part of doing business. So how do companies ensure their products are a part of the solution? Certification programs offer stakeholder-driven and internationally recognized frameworks for driving continuous improvement. Are they enough to solve the scale of environmental and social problems like climate change and human trafficking? How do they work alongside government efforts? Ms. Bonnie Holman, Director of Sustainability, Food & Agriculture Division at SCS Global Services will help us look more closely at efforts in agriculture, fisheries, and forestry.
Is this Coffee Certified?
How Certification Drives Business Towards Sustainability
Wednesday, April 22, 2020
6:00 PM - 7:30 PM
Middlebury Institute of International Studies
McGowan Building, Room 100
411 Pacific Street, Monterey
Free, No Registration Required
About the Speaker
Bonnie Holman. Director of Sustainability. Food & Agriculture Division. SCS Global Services.
Bonnie is the Director of Sustainability within the Food and Agriculture Division at SCS Global Services. During 7 years at SCS, Bonnie has worked with numerous standard organizations on the operationalization and scaling of sustainability certification and verification programs with a focus on agricultural and seafood production. She co-manages the Food & Agriculture Division business units and oversees SCS' teams conducting social and environmental assessments globally. Bonnie credits her years of US Peace Corps service in an agricultural community in El Salvador and as a Fulbright Researcher in Ecuador's Amazon region for igniting her passion to create more sustainable food systems in the face of a changing climate. She holds a MA in International Environmental Policy from Middlebury College's Monterey Institute of International Studies and a BA in Speech Communication from Northern Arizona University. Bonnie serves as a Board Member for the California Wilderness Coalition, a non-profit devoted to protecting California's public lands and water resources. In her free time, she can be found backpacking in the Sierra Nevada with her dog in tow, working on a documentary photography project on California water and forests.
Learn more:  SCS Global Services—Setting the Standard for Sustainability
Lecture Location:  McGowan 100
The McGowan Building is located at 411 Pacific Street, Monterey, CA  93940, on the corner of Franklin and Pacific. Enter from Pacific street through a set of glass double-doors (use set of doors on the left), MG100 is inside on immediate left.   View the campus map.
Parking
Parking is available in any Middlebury Institute campus lot after 5 p.m., or on the street (time limits on surrounding streets end at 6 p.m.)
Questions
The Center for the Blue Economy is a research organization at the Middlebury Institute of International Studies.  Our mission is to promote a sustainable ocean and coastal economy (the "Blue Economy") through leadership in research, analysis, and education.  For questions contact: Rachel C. at cbe@miis.edu or visit centerfortheblueeconomy.org or call 831-647-4183.