Climate Adaptation and Resilience in NYC: Flood Risk and Flood Insurance Awareness
–
Online
Free, Open to the Public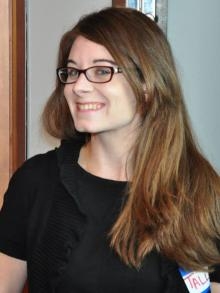 On October 29, 2012, Superstorm Sandy caused $19 billion in damages, upending the lives of the more than 218,000 residents living in the City's coastal floodplain. Nine years later, the City experienced a different type of flood event—primarily impacting inland areas—when within 10 days two tropical storms shattered records and caused devastating flash flooding: Hurricane Henri and the remnants of Hurricane Ida. How does a city help residents know about and prepare for flooding in the midst of climate change?  That's where the New York City Mayor's Office of Climate Resiliency comes in.
 
Climate Adaptation and Resilience in NYC: Flood Risk and Flood Insurance Awareness
Speaker: Tallant Burley, Policy Advisor, NYC Mayor's Office of Climate Resiliency
Tuesday, December 14, 2021
6:00pm to 7:00pm Pacific Time
online via Zoom
 
Video Available
About the Topic
Tallant "Talley" Burley from the NYC Mayor's Office of Climate Resiliency will provide an overview of NYC's flood resiliency strategies, including how those strategies have been shaped by Hurricane Sandy and more recently Hurricane Ida. This evening's presentation will focus on NYC's efforts to build resilience among local residents through outreach and communication about flood risk and FEMA's National Flood Insurance Program; and will highlight the challenges cities faces in deploying equitable programs that have federal oversight.  
About the Speaker
Talley Burley is a Policy Advisor with the New York City Mayor's Office of Climate Resiliency, where she serves as the City's lead on the National Flood Insurance Program.  Her work focuses on policy and program development to build transparency and ensure New Yorkers have access to affordable financial resources, like flood insurance. She also coordinates the City's flood risk and flood insurance outreach and messaging across multiple city agency partners and stakeholders to ensure New Yorkers have access to critical resources and information about their flood risk.  Talley previously worked for the NYC Mayor's Office of Housing Recovery Operations, identifying technical and regulatory solutions to addressing flood-damaged properties in the City's dense urban environment. Her professional experience brings together communication, technical expertise, and land use planning in flood prone communities.  She holds a B.A. in Political Science from American University and a Master's in Urban Planning from New York University.
Suggested Pre-Reading
Zoom Link
Center for the Blue Economy Speaker Series   
Password: HappyOcean
Meeting ID:  913 5122 5266
Or Telephone:  US: +1 669 900 6833  or +1 253 215 8782  or +1 346 248 7799  or +1 301 715 8592  or +1 312 626 6799  or +1 646 876 9923
    Meeting ID: 913 5122 5266
    Phone Password: 7362729534 (No participant ID, press # to bypass)
    International numbers available: https://middlebury.zoom.us/u/aezDx4SoHL
Please note:   We will be recording this lecture to post to the Center for the Blue Economy YouTube and here on this webpage.  Participants will be notified upon joining the meeting that it is being recorded, and must consent to participate.  We reserve the right to exclude disruptive participants.   
Questions
The Center for the Blue Economy is a research organization at the Middlebury Institute of International Studies.  Our mission is to promote a sustainable ocean and coastal economy (the "Blue Economy") through leadership in research, analysis, and education.  For questions contact: Rachel C. at cbe@middlebury.edu or visit centerfortheblueeconomy.org or call 831-647-4183 (must leave message and receive call back).