Enforcement of the California Coastal Act: How Chapter 9 of the Act Protects the Coast, Mr. Jordan Sanchez
–
Online
Free
Open to the Public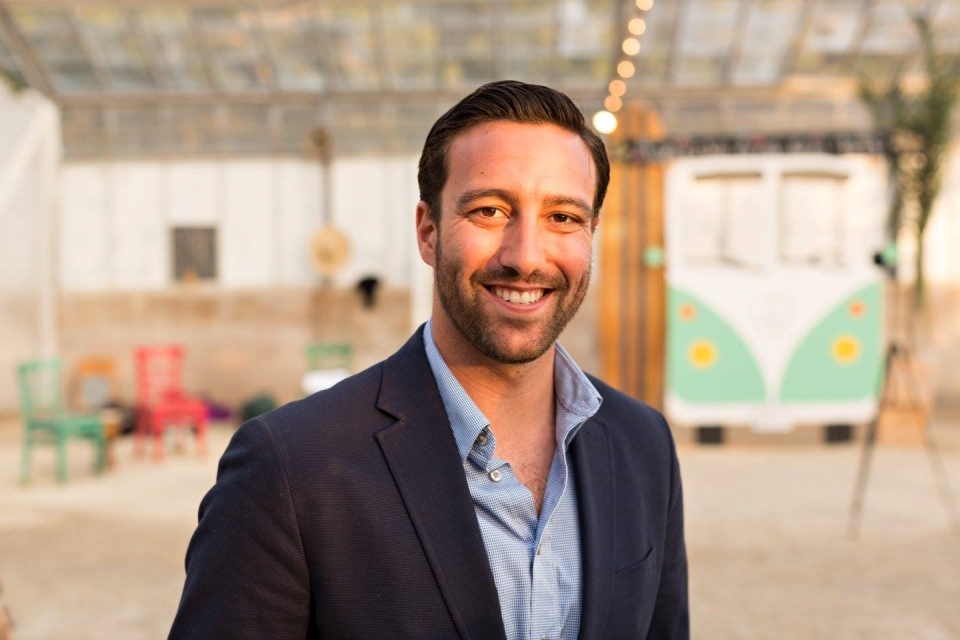 The California coastline would look very different today, if it had not been for the creation of the California Coastal Commission (CCC).   About 30% of southern California coastline is "hard armored" and much of it is private, making the coast inaccessible to the general public.  The CCC was formed in 1972 with a mission to protect California coastal resources and public access.  But what does enforcement of this public good look like?  Mr. Jordan Sanchez, CCC Enforcement Officer, will share stories from the field.   
Enforcement of the California Coastal Act:
How Chapter 9 of the Act Protects the Coast
Speaker: Mr. Jordan Sanchez, Enforcement Officer, California Coastal Commission
Tuesday, September 1
6:00pm to 7:00pm
Online via Zoom (details below)
Video Available
About the Topic
The mission of the California Coastal Commission's Enforcement Program is to uphold the requirements of the California Coastal Act and that Act's mandate to protect coastal resources, including coastal habitats, coastal public access and recreation, and other coastal resources. The Enforcement Program works to ensure that all non-exempt development along the California coast, including in certain coastal mountains, undergoes the Act's independent permit review process and secures the required Coastal Development Permit (CDP). The Commission's Enforcement Program also works to ensure compliance with all terms and conditions of CDPs previously issued by the Commission. In certain cases, the enforcement program also helps to enforce compliance with the Local Coastal Programs of local coastal governments and the Coastal Act.
In this session Jordan Sanchez will give an overview of the Commission's Enforcement Program. He will share specific example cases that highlight how Coastal Act enforcement processes protect the California coast.
About the Speaker
Jordan Sanchez is an Enforcement Officer with the California Coastal Commission in the South Coast District office located in Long Beach, California. During his 5 years at the Commission, Jordan has worked to resolve violations of the Coastal Act that have resulted in the opening of illegally blocked coastal accessways, the restoration of coastal sage scrub, coastal bluffs and dunes, wetlands, and other native coastal habitats. He is also a member of the Commission's Environmental Justice team, an opportunity that has allowed him to work closely with environmental justice groups, the public, and Commission staff to develop and implement the Commission's Environmental Justice Policy, which was unanimously adopted in March 2019. Before his time at the Commission, Jordan worked on ocean and coastal conservation policy with Wildcoast in San Diego and Mexico, EcoViva in El Salvador, and Cuba Marine Research and Conservation in Havana, Cuba. Jordan is a graduate of the Middlebury Institute of International Studies at Monterey, with a Master's of International Environmental Policy specializing in Ocean and Coastal Resource Management, (MAIEP-OCRM '15) and holds a B.A. in International Studies - Political Science focusing on Latin America from the University of California, San Diego.
Jordan is an avid surfer, downhill mountain biker, and hiker, and he spends as much time as possible exploring our public lands with his wife, Milena (who is also a MIIS alum) and two dogs.
Suggested Reading
Lecture Location:  Online via Zoom
Title: Class #IEPG 8666A: Intl. Marine Policy Speaker Series
Join from PC, Mac, Linux, iOS or Android: https://middlebury.zoom.us/j/95604840118?pwd=TkdXeUJUclhUQzJjZGo5dG8yM09WZz09
   
Password Required: 9r026v
Or iPhone one-tap :
    US: +16468769923"95604840118#  or +13017158592"95604840118#
Or Telephone:
    Dial(for higher quality, dial a number based on your current location):
        US: +1 646 876 9923  or +1 301 715 8592  or +1 312 626 6799  or +1 669 900 6833  or +1 253 215 8782  or +1 346 248 7799
    Meeting ID: 956 0484 0118
    Password for Phone only: 326551
    International numbers available: https://middlebury.zoom.us/u/alKvKS5G
Please note:   We will be filming the Zoom meeting with the permission of each speaker; if filming, attendees who participate in the Q&A portion with audio or video consent to be filmed; We reserve the right to exclude disruptive participants  
Questions
The Center for the Blue Economy is a research organization at the Middlebury Institute of International Studies.  Our mission is to promote a sustainable ocean and coastal economy (the "Blue Economy") through leadership in research, analysis, and education.  For questions contact: Rachel C. at cbe@miis.edu or visit centerfortheblueeconomy.org or call 831-647-4183 (must leave message and receive call back).