Equitable Collaboration for the Caribbean Blue Economy, Veta N. Wade
–
Online
Free
Open to the Public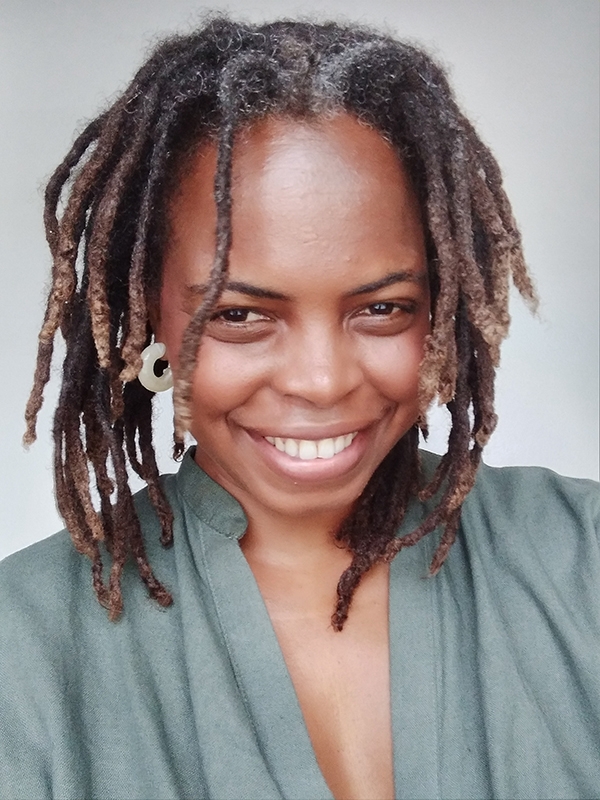 How does a small island nation continue to develop and innovate, yet maintain community well-being and climate resilience at the core of each project?  Ms. Veta N. Wade, Director of AQUA Montserrat and Founder Fish 'N Fins Inc. will speak from her experience as a blue economy consultant and award-winning ocean advocate in the Caribbean. 
Equitable Collaboration for the Caribbean Blue Economy
Lecture and Discussion
Speaker:  Miss Veta N. Wade, Director, AQUA Montserrat, and Founder Fish 'N Fins Inc.
Tuesday, November 17, 2020
6:00pm to 7:00pm PST
Online via Zoom
About the Topic
The Equitable Blue Economy: A Policy ​Framework for Achieving Ocean-Climate Sustainable Development Goals Through Inclusive Collaboration with Small Island Communities in the Caribbean.
About the Speaker: 
Veta Wade is an award-winning Caribbean based ocean advocate, recognized by the Ocean Awards 2020 as a leader on marine conservation issues within the Caribbean through her non-profit organization,  Fish 'n Fins Inc.
Veta is an independent blue economy consultant. Her works supports the design and implementation of projects that place innovation, community well-being, and climate resilience at their core. She is also an advocate for a diverse and inclusive blue economy. Find her @vetawade on Facebook, Twitter, and other social media platforms. 
Suggested Reading
A Framework for the Equitable Caribbean Blue Economy, by Veta Wade, October 2020
The Problem of 'Colonial Science': Conservation projects in the developing world should invest in local scientific talent and infrastructure, Scientific American article, by Asha de Vos, July 1, 2020

Fostering effective international collaboration for marine science in small island states, Frontiers in Marine Science, opinion article with 9 authors (see article), October 21, 2015

Review of nine African 'blue economy' projects shows what works and what doesn't, article in The Conversation, by Ifesinachi Okafor-Yarwood of the University of St Andrews, August 11, 2020 
Lecture Location:  Online via Zoom
Title: Class #IEPG 8666A: Intl. Marine Policy Speaker Series
Join from PC, Mac, Linux, iOS or Android: https://middlebury.zoom.us/j/95604840118?pwd=TkdXeUJUclhUQzJjZGo5dG8yM09WZz09
   
Password Required: 9r026v
Or iPhone one-tap :
    US: +16468769923"95604840118#  or +13017158592"95604840118#
Or Telephone:
    Dial(for higher quality, dial a number based on your current location):
        US: +1 646 876 9923  or +1 301 715 8592  or +1 312 626 6799  or +1 669 900 6833  or +1 253 215 8782  or +1 346 248 7799
    Meeting ID: 956 0484 0118
    Password for Phone only: 326551
    International numbers available: https://middlebury.zoom.us/u/alKvKS5G
Please note:   We will be filming the Zoom meeting with the permission of each speaker; if filming, attendees who participate in the Q&A portion with audio or video consent to be filmed; We reserve the right to exclude disruptive participants  
Questions
The Center for the Blue Economy is a research organization at the Middlebury Institute of International Studies.  Our mission is to promote a sustainable ocean and coastal economy (the "Blue Economy") through leadership in research, analysis, and education.  For questions contact: Rachel C. at cbe@miis.edu or visit centerfortheblueeconomy.org or call 831-647-4183 (must leave message and receive call back).