Fishing Communities Leading the Charge Against Illegal Fishing
–
Online
Free
Open to the Public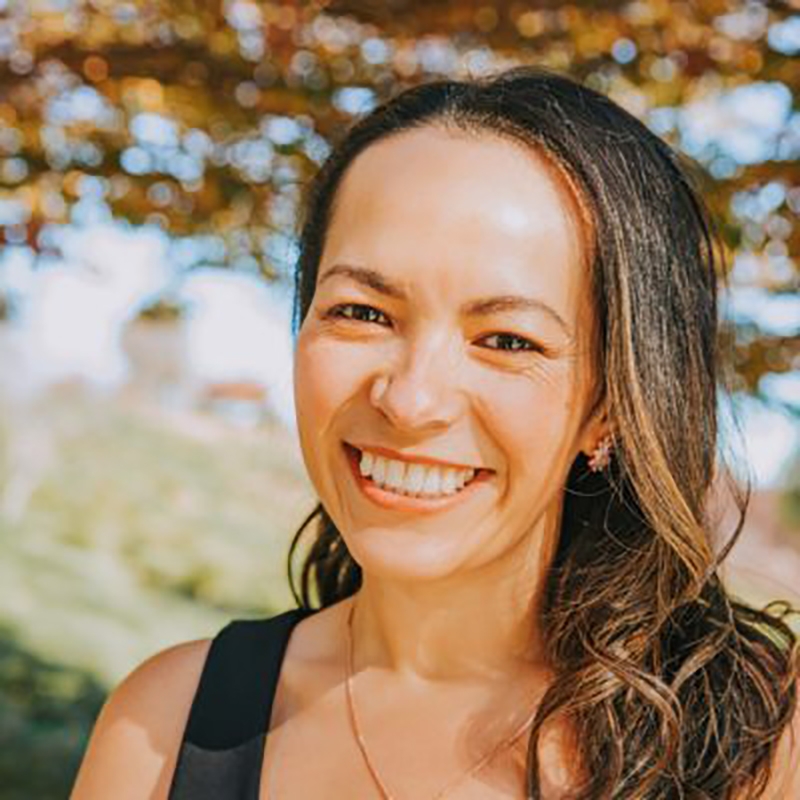 According to the FAO, over three billion people derive at least 20% of their animal protein from fish. Unfortunately, fish stocks are under growing pressure and $23 billion is lost in illegal, unreported, and unregulated fishing every year.
Fishing Communities Leading the Charge Against Illegal Fishing
Speaker: Silvia Bor, WildAid, Marine Senior Program Manager
Thursday, December 7, 2023
6:00pm to 7:00pm Pacific Time
Online via Zoom (details below)
About the Topic
Sustainably managed fisheries can address food insecurity and promote marine biodiversity conservation. They can increase global fish production by 14% and increase fisher profits by a margin of 30 to 1. Using successful community-led enforcement models from Mexico, Ecuador, and Tanzania, we can pave the way for more sustainable fisheries.
About the Speaker
Silvia has worked to reduce illegal fishing and poaching in some of the world's most vital marine habitats with WildAid's Marine Program since 2016, with contributions leading to multimillion-dollar grants and a 10x programmatic growth. Her responsibilities include program development, project planning and implementation, institutional fundraising, and the creation of WildAid's Project Feasibility Index to assess prospective sites and the Marine Tracker to evaluate impact across marine projects. Silvia has a BA in Communication from Stanford University and an MA in International Environmental Policy from the Middlebury Institute of International Studies at Monterey. She is currently the chair of the NICU Patient & Family Advisory Committee at John Muir Health, member of CPQCC's Family Advisory Council, and in her spare time loves traveling, writing, reading, yoga, and exploring California with her husband, son, and two huskies.
Recommended Reading
Zoom Link
https://middlebury.zoom.us/j/93416660930?pwd=RDEvU21PMjkvYmJISjZzWGdUV3MrQT09
Password: NoPlanetB
Meeting ID: 934 1666 0930
Or iPhone one-tap :
    US: +16694449171"93416660930#  or +16699006833"93416660930#
Or Telephone:
    Dial(for higher quality, dial a number based on your current location):
        US: +1 669 444 9171  or +1 669 900 6833  or +1 346 248 7799  or +1 719 359 4580  or +1 253 205 0468  or +1 253 215 8782  or +1 305 224 1968  or +1 309 205 3325  or +1 312 626 6799  or +1 360 209 5623  or +1 386 347 5053  or +1 507 473 4847  or +1 564 217 2000  or +1 646 876 9923  or +1 646 931 3860  or +1 689 278 1000  or +1 301 715 8592
    Meeting ID: 934 1666 0930
    Phone Password: 955312037 (no participant id, press # to bypass)
    International numbers available: https://middlebury.zoom.us/u/auz5a5K2C
Questions
The Center for the Blue Economy is a research organization at the Middlebury Institute of International Studies.  Our mission is to promote a sustainable ocean and coastal economy (the "Blue Economy") through leadership in research, analysis, and education.  For questions contact: Rachel C. at cbe@middlebury.edu or visit centerfortheblueeconomy.org or call 831-647-4183 (must leave message and receive call back).
Email Notice Reminders?
If you wish to receive email reminders one day prior to the talks (as well as 15 minutes ahead of each event), contact cbe@middlebury.edu with that request and we will "make it so."