The Hunter Legacy: Conflict, Survival, and Extinction in Modern Kenya, Film Screening and Discussion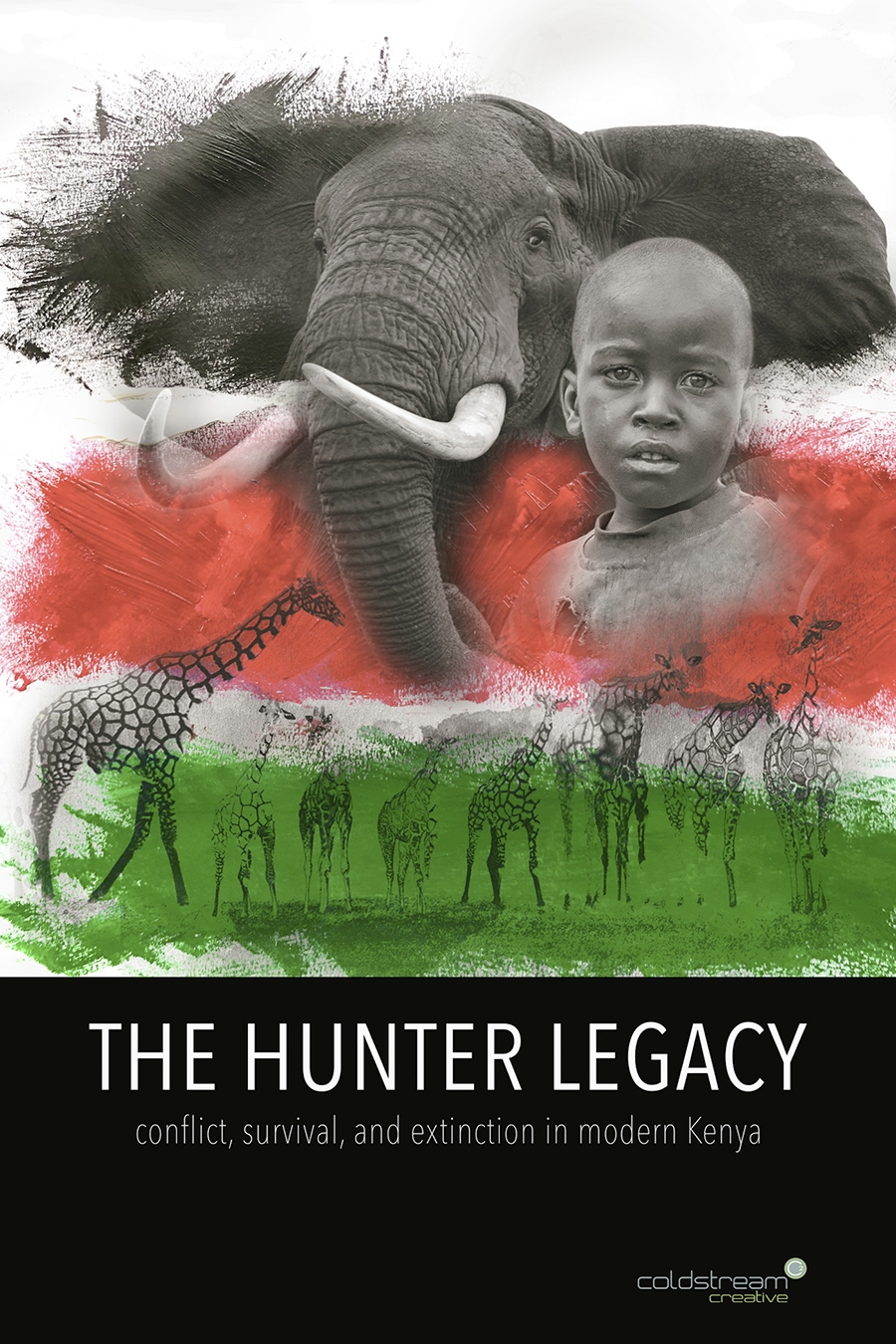 Millions of species are threatened with extinction because of humans. Nowhere is this reality for wildlife more pronounced than in Kenya. In a country the size of Texas with twice the number of people, the population explosion is putting humans and wildlife in constant competition for limited resources and space. It's the perfect recipe for conflict.
The Hunter Legacy:  Conflict, Survival, and Extinction in Modern Kenya
Individual Film Screening and Community Discussion
Speaker:  Mr. Hunter Sykes, Filmmaker, Coldstream Creative Films
Film Screening: via individual email link, watched anytime prior to discussion
REGISTER HERE TO RECEIVE FILM LINK
Community Discussion: 
Thursday, May 6, 2021
6:00pm to 7:00pm Pacific Time
Online via Zoom (details below)
About the Film
This film is the first documentary to tell the real story behind Kenya's present-day struggles with human-wildlife conflict. Using never before seen video footage from 1937—taken by the family of filmmaker Hunter Sykes—of famous big game hunter-turned conservationist J.A. Hunter, we are guided through Kenya by his grandson, Alex Hunter, to learn about the on-ground efforts of four conservancies. Each offers a unique approach to mitigating the (often tragic) encounters between humans and wildlife.
Film Trailer
About the Filmmaker
Hunter grew up among the mountains of Colorado but has spent his life enjoying the activities and opportunities offered by mountains, deserts, and the sea, having worked as a guide and instructor of numerous outdoor sports as well as consulted on marine, terrestrial, recreational, and energy policy.  He has a BA in History with a minor in Geography from the University of Colorado, Boulder, and an MA in International Environmental Policy from the Middlebury Institute of International Studies in California.  In addition to writing, directing and editing on Coldstream Creative film projects, he also has experience consulting with private industry and non-profit organizations on a variety of environmental issues including sustainable development and tourism, ski area development issues, environmental research and assessment, energy conservation analysis and design, and sustainability marketing.  He lives in Durango, Colorado.
About the Event
Registered attendees will receive a link via email to stream the film and can watch it anytime prior to the discussion.  The film runs 77 minutes.   We anticipate the link to be sent to all registered attendees roughly a week prior to the discussion.  Please only watch the film one time, and likewise, please do not share the link with anyone who did not register.  We will meet at 6:00pm Pacific Time on Thursday, May 6 on Zoom (details below) for a discussion and Q&A with The Hunter Legacy filmmaker Hunter Sykes.  The discussion will be moderated by Dr. Jason Scorse, Chair of the Intl. Environmental Policy program at the Middlebury Institute of International Studies and Director, Center for the Blue Economy.  
Suggested Reading
Zoom Link for Discussion 
Link to Join: from PC, Mac, Linux, iOS or Android: Sustainability Speaker Series, Spring 2021
    Password Required:   IdeasHeal
Or iPhone one-tap :
    US: +16699006833"92687052609#  or +13462487799"92687052609#
Or Telephone:
   US: +1 669 900 6833  or +1 346 248 7799  or +1 253 215 8782  or +1 301 715 8592  or +1 312 626 6799  or +1 646 876 9923
    Meeting ID: 926 8705 2609
    Password for Phone: 192459570 (no participant ID, press # to bypass)
    International numbers available: https://middlebury.zoom.us/u/aFcSlxiu6
Please note:   We will be filming the Zoom meeting with the permission of each speaker; if filming, attendees who participate in the Q&A portion with audio or video consent to be filmed; We reserve the right to exclude disruptive participants  
Questions
The Center for the Blue Economy is a research organization at the Middlebury Institute of International Studies.  Our mission is to promote a sustainable ocean and coastal economy (the "Blue Economy") through leadership in research, analysis, and education.  For questions contact: Rachel C. at cbe@miis.edu or visit centerfortheblueeconomy.org or call 831-647-4183 (must leave message and receive call back).