Immersive Experiences in Climate Adaptation
–
Online
Free, Open to the Public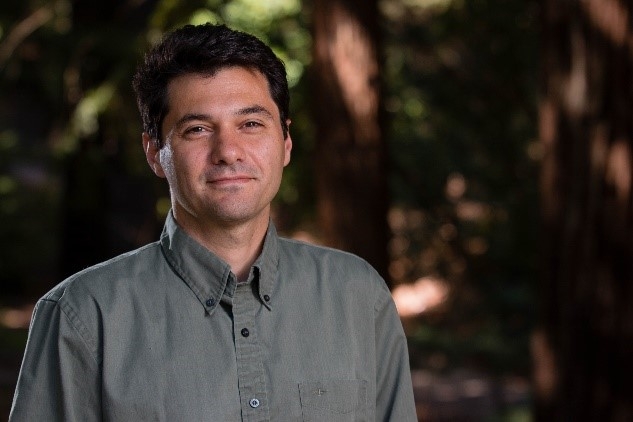 As communities worldwide contend with the impacts of climate change including more frequent flooding and coastal erosion, heatwaves and wildfires, a critical piece of the puzzle has become educating stakeholders in insightful, and practical ways to visualize climate impacts.
Immersive Experiences in Climate Adaptation
Speaker: Juliano Calil (Ph.D.), Senior Fellow at the Center for the Blue Economy
and Adjunct Professor at the Middlebury Institute of International Studies;
Cofounder of Virtual Planet Technologies
Tuesday, September 28, 2021
6:00pm to 7:00pm Pacific Time
Via Zoom (details below)
Video Available
About the Topic
In this talk, Dr. Calil will highlight the main findings from his recent research and provide an overview of his work developing immersive experiences to support community engagement and advance climate adaptation efforts. He will present the latest scientific findings related to the effectiveness of using immersive tools (including Virtual Reality-aka VR) in education and environmental literacy and will highlight the need for multidisciplinary teams to address these issues including climate scientists, psychologists, city planners, communications experts, community organizers, artists, and others. Dr. Calil will share lessons learned from developing and deploying projects focused on conservation, coastal risks, urban heat, and wildfires in the last three years. His projects include multiple locations including Turner Station, MD, Santa Cruz, CA, Long Beach, CA, Santa Barbara, CA, Huntington Beach, CA, Elkhorn Slough, CA, Paradise, CA, Cleveland, OH, and West Palm Beach, FL. His work was showcased at multiple media outlets, including Forbes Magazine, The Wall Street Journal, and NPR.
About the Speaker
Juliano Calil (Ph.D.) is a Senior Fellow at the Center for the Blue Economy and Adjunct Professor at the Middlebury Institute of International Studies. Dr. Calil is the cofounder of Virtual Planet Technologies and a pioneer in science communication. His work and academic research are motivated by the urgent need to reduce climate change impacts by adopting equitable solutions through inclusive community outreach. Juliano and his team are developing interactive virtual reality (VR) experiences to communicate climate change impacts and solutions to diverse audiences. Virtual Planet is working with communities across the country, from Turner Station, MD to Santa Cruz, Long Beach, and Paradise in California, to address complex issues related to coastal flooding, wildfires, and conservation. Juliano has published studies related to the use of immersive solutions to address climate impacts, and coastal adaptation studies in California, Florida, Gulf of Mexico, Mid-Atlantic region, and Latin America and the Caribbean in the topics.
Suggested Pre-Reading
Immersive (360) Films:
Recent Publication about VR in Community Engagement:
Virtual Planet's websites:
Other recent work:
Zoom Link
Center for the Blue Economy Speaker Series   
Password: HappyOcean
Meeting ID:  913 5122 5266
Or Telephone:  US: +1 669 900 6833  or +1 253 215 8782  or +1 346 248 7799  or +1 301 715 8592  or +1 312 626 6799  or +1 646 876 9923
    Meeting ID: 913 5122 5266
    Phone Password: 7362729534 (No participant ID, press # to bypass)
    International numbers available: https://middlebury.zoom.us/u/aezDx4SoHL
Please note:   We will be recording this lecture to post to the Center for the Blue Economy YouTube and here on this webpage.  Participants will be notified upon joining the meeting that it is being recorded, and must consent to participate.  We reserve the right to exclude disruptive participants.   
Questions
The Center for the Blue Economy is a research organization at the Middlebury Institute of International Studies.  Our mission is to promote a sustainable ocean and coastal economy (the "Blue Economy") through leadership in research, analysis, and education.  For questions contact: Rachel C. at cbe@middlebury.edu or visit centerfortheblueeconomy.org or call 831-647-4183 (must leave message and receive call back).