Implementation of the Upper Newport Bay Living Shorelines Restoration Project
–
Online
Free, Open to the Public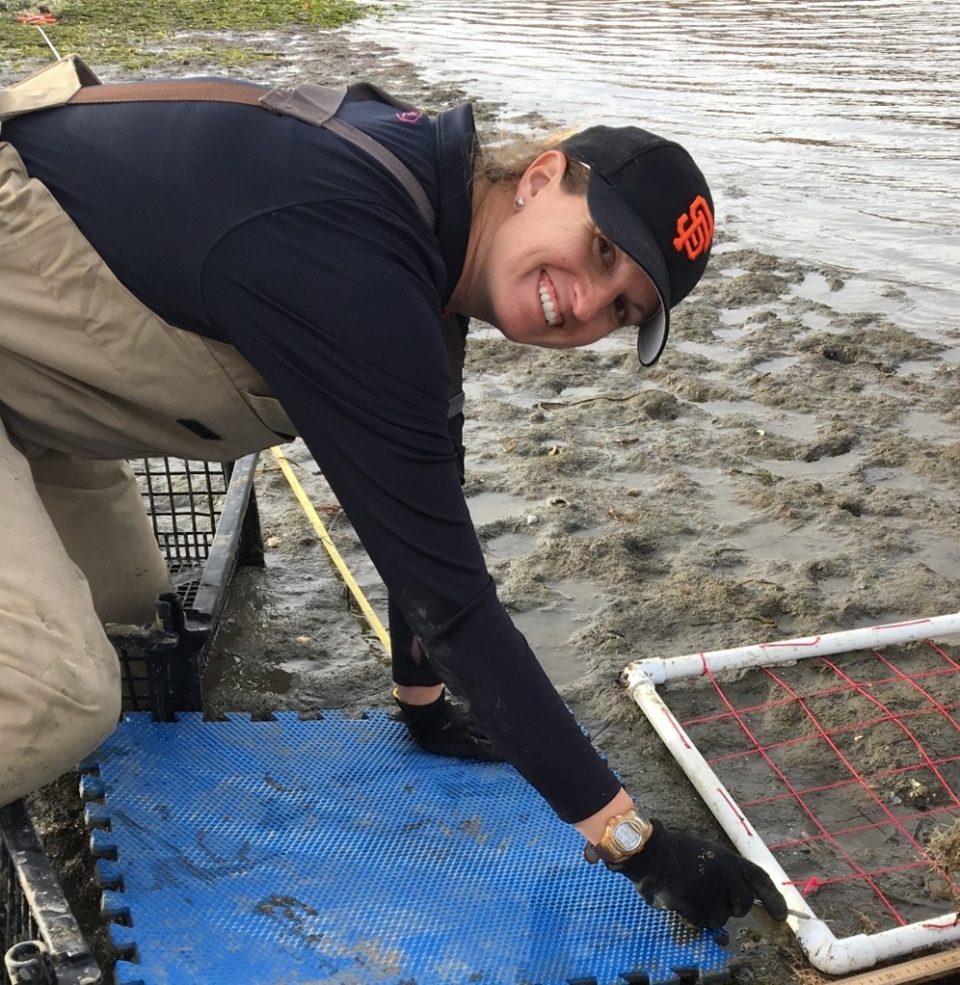 What if there was a practical, innovative, and cost effective way to deal with shoreline erosion, counter the effects climate change, and improve water quality?  Turns out, the humble Olympia oyster (Ostrea lurida) and elegant eelgrass (Zostera marina) are effective tools in the sustainable living shoreline approach.  
Implementation of the Upper Newport Bay Living Shorelines Restoration Project
Katie Nichols, Marine Restoration Director, Orange County Coastkeeper
Tuesday, October 26, 2021
6:00pm to 7:00pm Pacific Time
Via Zoom (details below)
 
Video Available
About the Topic
A discussion of marine restoration methods and a collaborative project targeting the restoration of the native Olympia oyster, (Ostrea lurida), and eelgrass, (Zostera marina), as an innovative living shoreline approach in Upper Newport Bay, Newport Beach, California. The talk will cover the successes and challenges associated with small scale restoration efforts and highlight the implementation of the oyster restoration including use of community volunteers, novel materials and design.
About the Speaker
Katie is the Marine Restoration Director for Orange County Coastkeeper, a nonprofit based in Costa Mesa. At Coastkeeper she designs and implements restoration projects on nearshore habitats in collaboration with volunteers, scientists and agencies in Southern California. Her research interests include resource management and the development of practical and innovative solutions to the challenges facing marine ecosystems. She received her B.A. in Environmental Studies and Marine Biology from UC Santa Cruz and her M.S. in Marine Ecology from San Diego State University.
Suggested Pre-Reading
"Exploring Restoration Methods for the Olympia Oyster Ostrea lurida Carpenter, 1864: Effects of Shell Bed Thickness and Shell Deployment Methods on Shell Cover, Oyster Recruitment, and Oyster Density," by Danielle C. Zacherl, Andrea Moreno, and Shannon Crossen in the Journal of Shellfish Research, Vol. 34, No. 3, 819–830, 1 Sept. 2015
Zoom Link
Center for the Blue Economy Speaker Series   
Password: HappyOcean
Meeting ID:  913 5122 5266
Or Telephone:  US: +1 669 900 6833  or +1 253 215 8782  or +1 346 248 7799  or +1 301 715 8592  or +1 312 626 6799  or +1 646 876 9923
    Meeting ID: 913 5122 5266
    Phone Password: 7362729534 (No participant ID, press # to bypass)
    International numbers available: https://middlebury.zoom.us/u/aezDx4SoHL
Please note:   We will be recording this lecture to post to the Center for the Blue Economy YouTube and here on this webpage.  Participants will be notified upon joining the meeting that it is being recorded, and must consent to participate.  We reserve the right to exclude disruptive participants.   
Questions
The Center for the Blue Economy is a research organization at the Middlebury Institute of International Studies.  Our mission is to promote a sustainable ocean and coastal economy (the "Blue Economy") through leadership in research, analysis, and education.  For questions contact: Rachel C. at cbe@middlebury.edu or visit centerfortheblueeconomy.org or call 831-647-4183 (must leave message and receive call back).