Port of San Diego: Advancing the Blue Economy
–
Online
Free
Open to the Public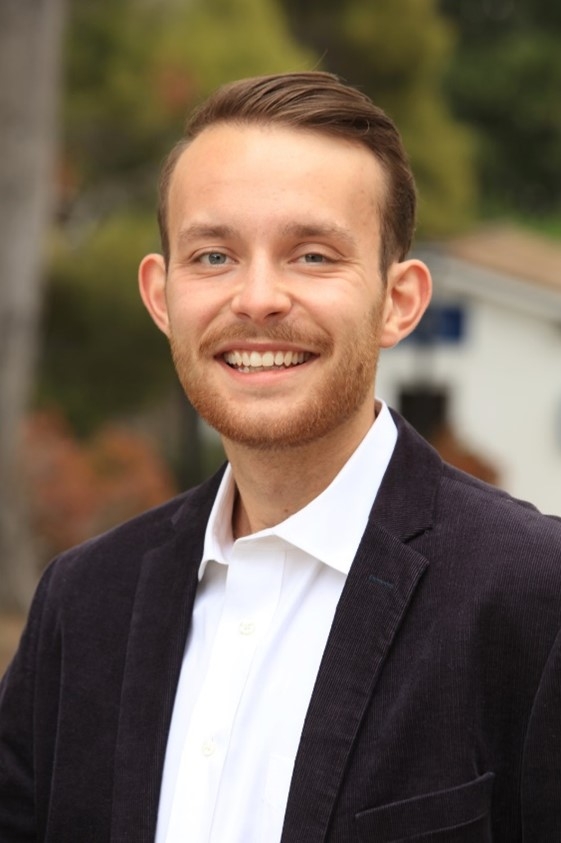 From port electrification to seaweed aquaculture and bio-enhancing shoreline armoring:  the Port of San Diego Blue Economy Incubator has moved the sustainability needle forward at the local, regional, and international levels. 
Port of San Diego: Advancing the Blue Economy
Speaker: Walden Kiker, Associate Environmental Specialist, Port of San Diego
Tuesday, November 22, 2022
6:00pm to 7:00pm Pacific Time
Online via Zoom (details below)
About the Topic
In 2015-2016, the Port of San Diego established a Blue Economy Incubator to assist in the creation, development and scaling of new water-dependent business ventures on San Diego Bay focusing on sustainable aquaculture and Port-related blue technologies. Walden Kiker, Associate Environmental Specialist (and recent graduate of the International Environmental Policy master's program at MIIS) will discuss his role at the Port and the innovative initiatives the Port is undertaking to advance the local, regional, and international blue economy.
The Port of San Diego Blue Economy Incubator acts as an innovation launch pad by providing early-stage companies with key assets and support services focused on pilot project facilitation including subject matter expertise, permit-ready infrastructure, entitlement assistance, marine spatial planning tools, market access, and funding.
To date, the Port has approved nine projects through its Blue Economy Incubator including shellfish nursery operations, copper remediation technology, a drive-in Boatwash, a smart marina application, a marine debris removal vessel, seaweed aquaculture, bio-enhancing shoreline armoring technology, and a new approach to soil remediation in marine environments.
About the Speaker
Walden graduated from The University of Maryland in 2017 with a B.A. in political science & history. He began his career in the environmental sector working on several projects with the World Wildlife Fund (WWF) in Washington DC and Sydney Australia, quantifying food waste and its environmental & financial impacts among large food service providers. Walden graduated from the Middlebury Institute of International Studies (MIIS) in 2021 with an M.A. in environmental policy with a focus on natural resource management. His professional practicum project focused on developing a blue carbon strategy for the Port of San Diego. He is now working with The Port to help manage its Blue Economy Incubator and its natural resource projects around San Diego Bay.
Recommended Reading
Zoom Link to Join
https://middlebury.zoom.us/j/91351225266?pwd=NFdyQVRJcWlOSXAwN043V3BoL000dz09
Password: HappyOcean
Meeting ID: 913 5122 5266
Or iPhone one-tap :
    US: +16694449171"91351225266#  or +16699006833"91351225266#
Or Telephone:
    Dial(for higher quality, dial a number based on your current location):
        US: +1 669 444 9171  or +1 669 900 6833  or +1 253 215 8782  or +1 346 248 7799  or +1 301 715 8592  or +1 312 626 6799  or +1 386 347 5053  or +1 564 217 2000  or +1 646 876 9923  or +1 646 931 3860
    Phone Password: 7362729534 (no participant ID, press # to bypass)
    International numbers available: https://middlebury.zoom.us/u/aezDx4SoHL
Questions
The Center for the Blue Economy is a research organization at the Middlebury Institute of International Studies.  Our mission is to promote a sustainable ocean and coastal economy (the "Blue Economy") through leadership in research, analysis, and education.  For questions contact: Rachel C. at cbe@middlebury.edu or visit centerfortheblueeconomy.org or call 831-647-4183 (must leave message and receive call back).