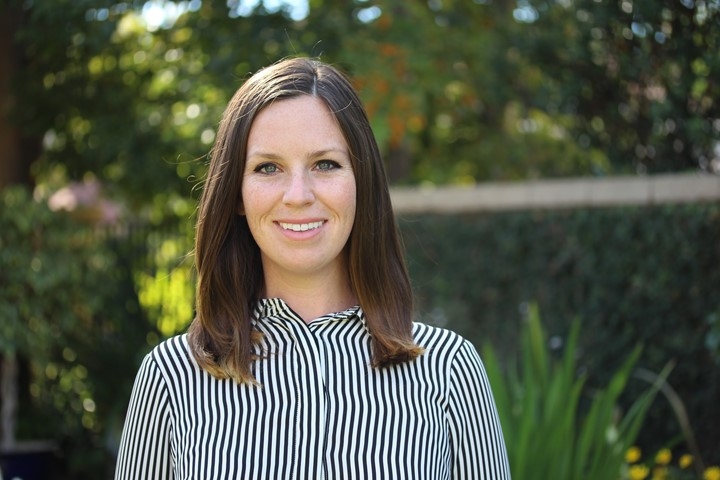 The need to implement climate policy is urgent, but there are practical solutions that can be implemented now.
Renewable Energy Policies in a Time of Transition
Tuesday, March 23, 2021
12:45pm to 1:45pm Pacific Time
Online via Zoom (details below)
Speaker: Ms. Erin Lannon, Energy Program Specialist, General Services Administration
About the Topic
Ms. Lannon will discuss the urgent need to implement climate policy and practical solutions for GHG emissions, renewables, and fleet electrification across the General Services Administration (GSA). This talk will cover Ms. Lannon's vision of  how to tackle the vertical integration of climate change action into current programs.
About the Speaker
Erin Lannon is an Energy Program Specialist at the General Services Administration. She works at the intersection of research and energy policy with a focus on renewables, demand response, EV charging stations and sustainability reporting. She works on a dynamic team that oversees 50+ buildings for a portfolio based in Washington D.C. She holds a bachelor's degree in Sustainability and Marketing  from San Diego State University and a M.A. in International Environmental Policy from the Middlebury Institute of International Studies. 
Recommended Reading
Zoom Link
Link to Join: from PC, Mac, Linux, iOS or Android: Sustainability Speaker Series, Spring 2021
    Password Required:   IdeasHeal
Or iPhone one-tap :
    US: +16699006833"92687052609#  or +13462487799"92687052609#
Or Telephone:
        US: +1 669 900 6833  or +1 346 248 7799  or +1 253 215 8782  or +1 301 715 8592  or +1 312 626 6799  or +1 646 876 9923
    Meeting ID: 926 8705 2609
    Password for Phone: 192459570 (no participant ID, press # to bypass)
    International numbers available: https://middlebury.zoom.us/u/aFcSlxiu6
Please note:   We reserve the right to exclude disruptive participants  
Questions
The Center for the Blue Economy is a research organization at the Middlebury Institute of International Studies.  Our mission is to promote a sustainable ocean and coastal economy (the "Blue Economy") through leadership in research, analysis, and education.  For questions contact: Rachel C. at cbe@miis.edu or visit centerfortheblueeconomy.org or call 831-647-4183 (must leave message and receive call back).