Sea of Shadows: Film Screening and Discussion
–
McCone Irvine Auditorium
McCone Building
499 Pierce St
Monterey, CA 93940
View in Campus Map
Free
Open to the Public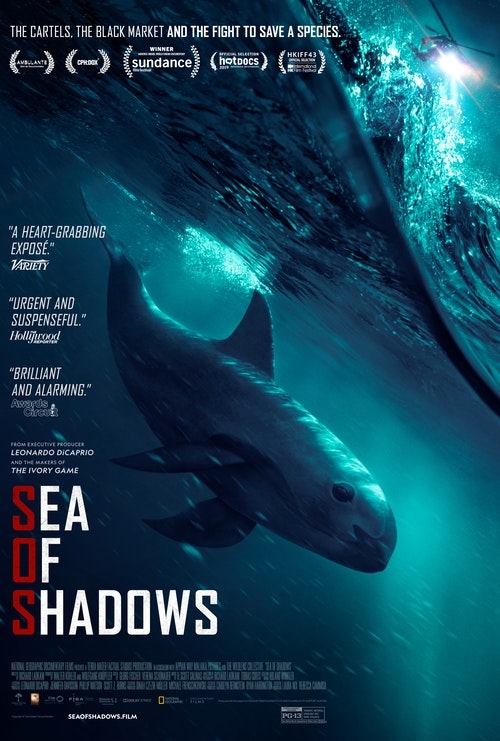 A looming disaster in one of the most spectacular environments on Earth sparks a rescue mission unlike any other in SEA OF SHADOWS, a riveting new documentary with the intensity of a Hollywood thriller from National Geographic Documentary Films and winner of the Sundance audience award. 
Sea of Shadows:  Film Screening and Discussion
Special guest: Captain Paul Watson, Founder of Sea Shepherd
Wednesday, March 4, 2020
6:00 PM - 8:30 PM (doors open at 6:00pm)
Irvine Auditorium
Middlebury Institute of International Studies
499 Pierce Street, Monterey, CA
Free, Registration Requested:  REGISTER HERE
Description
When Mexican drug cartels and Chinese traffickers join forces to poach the rare totoaba fish in the Sea of Cortez, their deadly methods threaten to destroy virtually all marine life in the region, including the most elusive and endangered whale species on Earth, the vaquita porpoise.
SEA OF SHADOWS follows a team of dedicated scientists, high-tech conservationists, investigative journalists and courageous undercover agents as well as the Mexican Navy as they put their lives on the line to save the last remaining vaquitas and bring the vicious international crime syndicate to justice.
Film screening:  6:00 PM to 8:00 PM
Discussion with Captain Watson:  8:00 PM to 8:30 PM 
We are so excited to have Captain Paul Watson, founder of the Sea Shepherd Conservation Society, who will join us via video-conference after the film.  Sea Shepherd is an anti-poaching and direct action group focused on marine conservation and marine conservation activism. The discussion will be hosted by Dr. Jason Scorse, Director of the Center for the Blue Economy at the Middlebury Institute of International Studies.
Film Trailer
Parking
Parking is available in any Middlebury Institute campus lot after 5 p.m., or on the street (time limits on surrounding streets end at 6 p.m.)
Questions
The Center for the Blue Economy is a research organization at the Middlebury Institute of International Studies.  Our mission is to promote a sustainable ocean and coastal economy (the "Blue Economy") through leadership in research, analysis, and education.  For questions contact: Rachel C. at cbe@miis.edu or visit centerfortheblueeconomy.org or call 831-647-4183.