A Small Town Fights Power, Profit and a Big Corporation's (CalAm) Plan to Drill for Groundwater, the Honorable Bruce Delgado
–
Online
Free
Open to the Public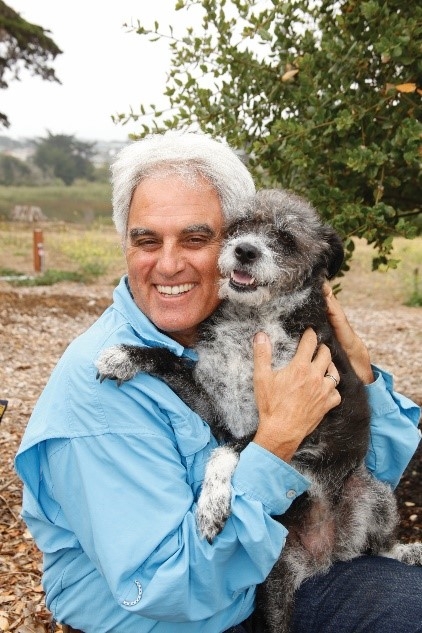 Cal Am, a private for-profit water corporation, has proposed a desalination plant that would be located in the City of Marina - the plan would use slant wells to draw brackish (salt) water, and also tap into significant fresh groundwater sources that Marina residents rely upon for 100% of their drinking water.
A Small Town Fights Power, Profit and a
Big Corporation's (CalAm) Plan to Drill for Groundwater
Speaker, the Honorable Bruce Delgado, Mayor, City of Marina
Tuesday, September 8, 2020
6:00pm to 7:00pm Pacific Time
Online via Zoom (details below)
Video Available
Here is a link to a video describing the situation, prepared by Citizens for Just Water:   
Marina, California: A Classic Case of Environmental Injustice Unfolding
Here is the video of the lecture with Mayor Delgado:  A Small Town Fights Power, Profit and a
Big Corporation's (CalAm) Plan to Drill for Groundwater
Call to Action—What Can I Do?
Your Voice will make a difference!
​The California Coastal Commission will be holding a special meeting via ZOOM September 17, 2020 that is scheduled to decide the Cal-Am Coastal Development Permit application. All those not speaking can only view the meeting via C-Span.
1) Write an Email to the California Coastal Commission by September 11th
2) Speak for 1 minute by Zoom (or 5 min for a group)—sign up by September 16th
3) Take a selfie with the Stop Cal Am snowy plover sign, send it to Citizens for Just Water—they will make a collage, and also put the sign in your window and encourage others to act.
ALL DETAILS HERE:  Citizens for Just Water—Call to Action—CODE RED
About the Topic
The near-complete story will be told regarding California American Water's attempts to install extraction water wells outside its service area without water rights and how staff reports of the Calif. Coastal Commission agree with the City of Marina that there is a cheaper, more environmentally-friendly, and legally easier alternative for recycled water instead of desalinated ground water under Marina's city limits.
If sharing description online, use keywords: Black Lives Matter, Environmental Justice, Desalination, Water Rights, Seawater Intrusion, Aerial Electromagnetic Survey
About the Speaker
Bruce has served 9 years on the Central Coast Regional Water Board (2011-2020) and 6 terms as Mayor of the City of Marina (2008-2020). Bruce also serves on various non-profit and other agencies' boards of directors while his 32-year, ongoing career as Botanist for the Fort Ord National Monument has served to integrate wildland management of natural resources with water and urban policy and community projects around the California central coast.
Suggested Reading
Questions
The Center for the Blue Economy is a research organization at the Middlebury Institute of International Studies.  Our mission is to promote a sustainable ocean and coastal economy (the "Blue Economy") through leadership in research, analysis, and education.  For questions contact: Rachel C. at cbe@miis.edu or visit centerfortheblueeconomy.org or call 831-647-4183 (must leave message and receive call back).