Sustainability, Systems Thinking and Well-being – Giving Voice to Data, Mr. Minal Mistry
–
Online
Free
Open to the Public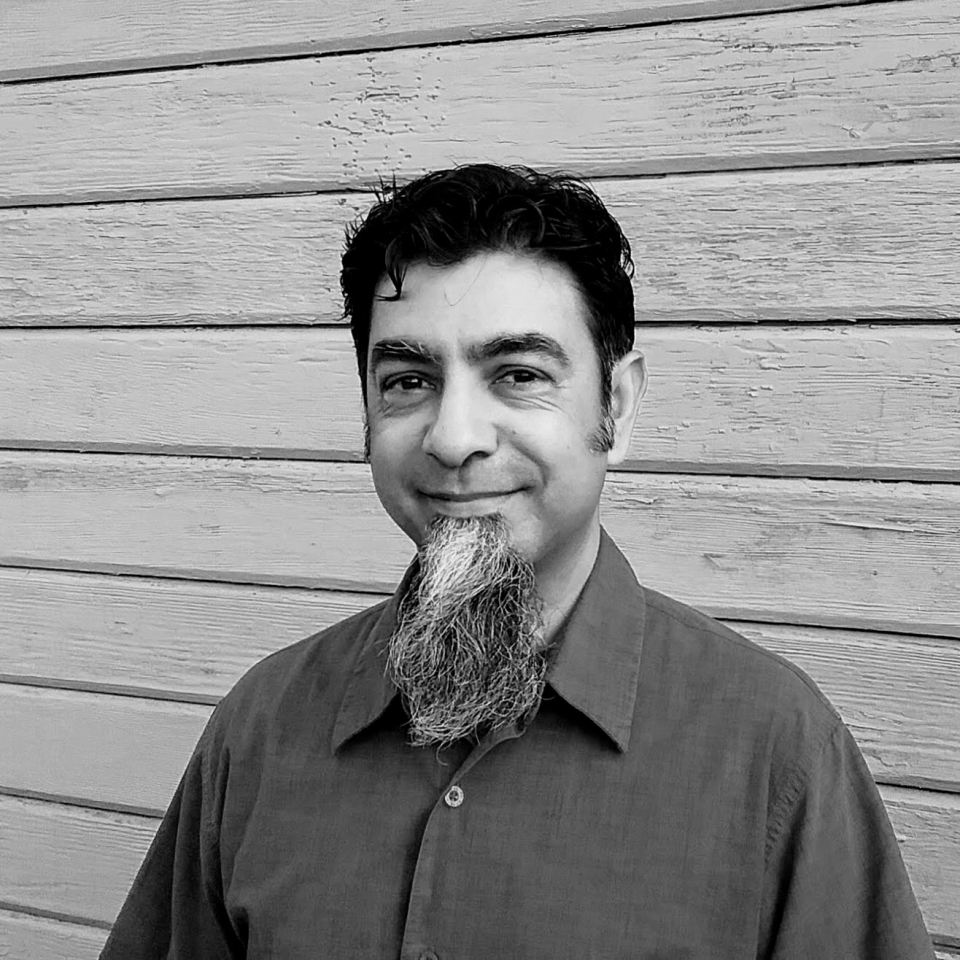 Sustainability, Systems Thinking and Well-being :
Giving Voice to Data
Lecture and Discussion 
Speaker: Mr. Minal Mistry, Business Initiatives Lead, Oregon Department of Environmental Quality
Thursday, November 5th, 2020
12:30 PM - 1:30 PM
Online via Zoom
Video Available
About the Topic
Oregon is the only state in the union with a vision for the consumption of materials extending to 2050 that is ratified by the legislature and supported by the Environmental Quality Commission. The Vision expands the charter of the once predominantly solid waste management mandate to examine material consumption and the associated environmental burdens from a system wide perspective. This expanded view - referred to as  systems thinking or life cycle approach - uncovers environmental hotspots within the material flows that support economic activities. The systems perspective of the Materials Management section at Oregon Department of Environmental Quality is predominantly a voluntary, research and science-based approach within a traditional regulatory agency.
This unique state-level charter combining research, long term strategic outlook, and policy perspective is well-placed to identify options to reduce environmental and social hotspots related to consumption in the States. Such hotspots are often outsourced worldwide through the manufacturing supply networks of everyday items such as food, clothing, electronics, building materials and more. The 2050 Vision also created a pathway to consider aspects of material consumption traditionally left out of the equations that affect well-being writ large in Oregon and beyond. This talk will illustrate the state of industrial efforts for sustainability, explore some foundational findings of research, discuss where the trajectory needs to go to shift business as usual, and introduce emerging concepts. Likely there will be more questions than answers, yet the system level data are clear in revealing what lies beneath the surface of expansive human enterprises.
"Materials management takes a holistic view of environmental impacts across the full life cycle of materials, as well as actions that can be taken to reduce those impacts."  From Department of Environmental Quality, State of Oregon.
Suggested Reading
About the Speaker
Minal Mistry is the business initiatives lead with the Oregon Department of Environmental Quality. He works across programmatic areas to promote strategies that advance Oregon's 2050 Vision for Materials Management. Minal supports concept development, research, and capacity building for whole system materials stewardship. His professional experiences include life cycle assessment, environmental testing, information services, training and consulting. He has worked with global brands on implementing Design for Environment (DfE) strategies for consumer-packaged goods. Minal is a biologist with experience in business, non-profit and government.
Lecture Location:  Online via Zoom
Link to Join: from PC, Mac, Linux, iOS or Android: Sustainability Speaker Series, Fall 2020
    Password Required:   IdeasHeal
Or iPhone one-tap :
    US: +16699006833"92687052609#  or +13462487799"92687052609#
Or Telephone:
    Dial(for higher quality, dial a number based on your current location):
        US: +1 669 900 6833  or +1 346 248 7799  or +1 253 215 8782  or +1 301 715 8592  or +1 312 626 6799  or +1 646 876 9923
    Meeting ID: 926 8705 2609
    Password for Phone: 192459570
    International numbers available: https://middlebury.zoom.us/u/aFcSlxiu6
Please note:   We will be filming the Zoom meeting with the permission of each speaker; if filming, attendees who participate in the Q&A portion with audio or video consent to be filmed; We reserve the right to exclude disruptive participants  
Questions
The Center for the Blue Economy is a research organization at the Middlebury Institute of International Studies.  Our mission is to promote a sustainable ocean and coastal economy (the "Blue Economy") through leadership in research, analysis, and education.  For questions contact: Rachel C. at cbe@miis.edu or visit centerfortheblueeconomy.org or call 831-647-4183 (must leave message and receive call back).