The Three E's to Change the World: Driving Behavior Change for Conservation, Mrs. Silvia Bor
–
Online
Free
Open to the Public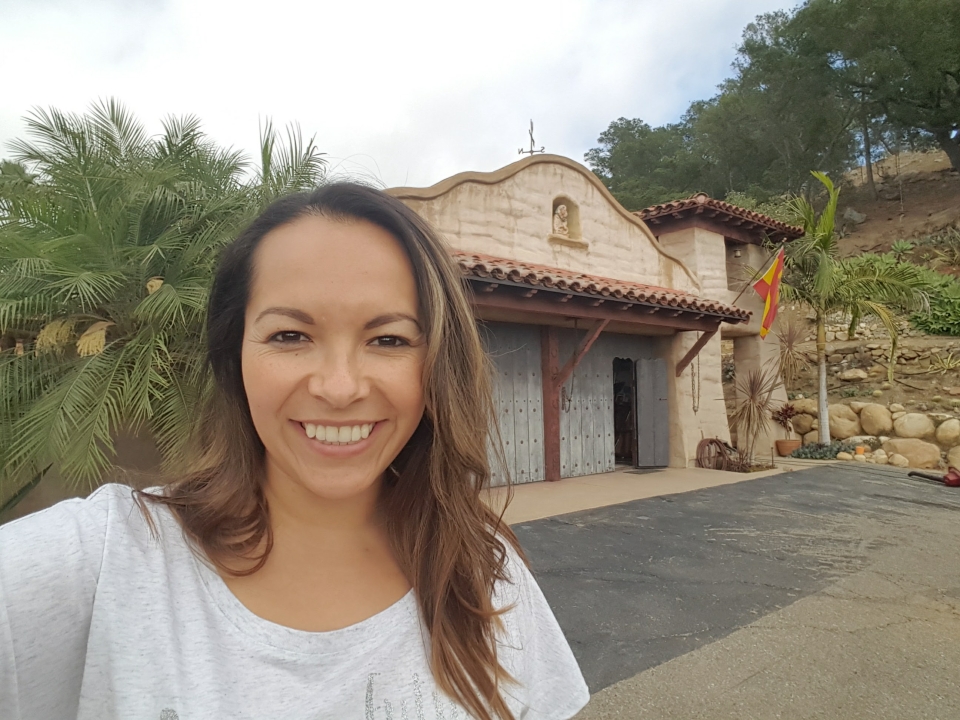 How can we, as environmentalists, inspire others to make small changes in their behavior to benefit conservation?
The Three E's to Change the World:
Driving Behavior Change for Conservation
Lecture & Discussion
Speaker: Mrs. Silvia Bor, Marine Program Officer, WildAid
Tuesday, September 15, 2020
6:00pm to 7:00pm PST
Online via Zoom (details below)
Video Available
About the Topic
How can we, as environmentalists, inspire others to make small changes in their behavior to benefit conservation? Many coastal communities depend on fishing as their primary source of protein and as a livelihood, which could prevent them from adopting more sustainable options if they cannot see a direct benefit. If we, as environmentalists, want to change other people's behaviors towards sustainable choices, it is imperative that we meet people on their level. In this lecture, Silvia Bor, Marine Program Officer at WildAid, will present the three E's to drive behavior change, discuss some of the ways we can create incentives for adopting eco-friendly measures, and provide case studies from her work with WildAid's marine program in Indonesia and Ecuador that demonstrate the success of this approach.
About the Speaker
Silvia has worked with WildAid Marine since 2016 to reduce illegal fishing and poaching in some of the world's most biodiverse places. Her work includes project planning and implementation, fundraising and grant writing, and sharing marine successes with the community. She co-managed the development of WildAid's marine website to increase awareness for marine conservation, provide tools for marine practitioners, and facilitate regional collaboration and the development of Wildaid's Marine Protection Index to assess site progress in the establishment of a complete Marine Protection System. Silvia has a BA in Communication from Stanford University and an MA in International Environmental Policy from the Middlebury Institute of International Studies at Monterey. She loves traveling, yoga, and exploring California with her husband, son, and two Huskies.
Suggested Reading
Lecture Location:  Online Via Zoom
Title: Class #IEPG 8666A: Intl. Marine Policy Speaker Series
Join from PC, Mac, Linux, iOS or Android: https://middlebury.zoom.us/j/95604840118?pwd=TkdXeUJUclhUQzJjZGo5dG8yM09WZz09
   
Password Required: 9r026v
Or iPhone one-tap :
    US: +16468769923"95604840118#  or +13017158592"95604840118#
Or Telephone:
    Dial(for higher quality, dial a number based on your current location):
        US: +1 646 876 9923  or +1 301 715 8592  or +1 312 626 6799  or +1 669 900 6833  or +1 253 215 8782  or +1 346 248 7799
    Meeting ID: 956 0484 0118
    Password for Phone only: 326551
    International numbers available: https://middlebury.zoom.us/u/alKvKS5G
Please note:   We will be filming the Zoom meeting with the permission of each speaker; if filming, attendees who participate in the Q&A portion with audio or video consent to be filmed; We reserve the right to exclude disruptive participants  
Questions
The Center for the Blue Economy is a research organization at the Middlebury Institute of International Studies.  Our mission is to promote a sustainable ocean and coastal economy (the "Blue Economy") through leadership in research, analysis, and education.  For questions contact: Rachel C. at cbe@miis.edu or visit centerfortheblueeconomy.org or call 831-647-4183 (must leave message and receive call back).