When Love Leads to Laws: How to Save California's Coast, Mandy Sackett
–
Online
Free
Open to the Public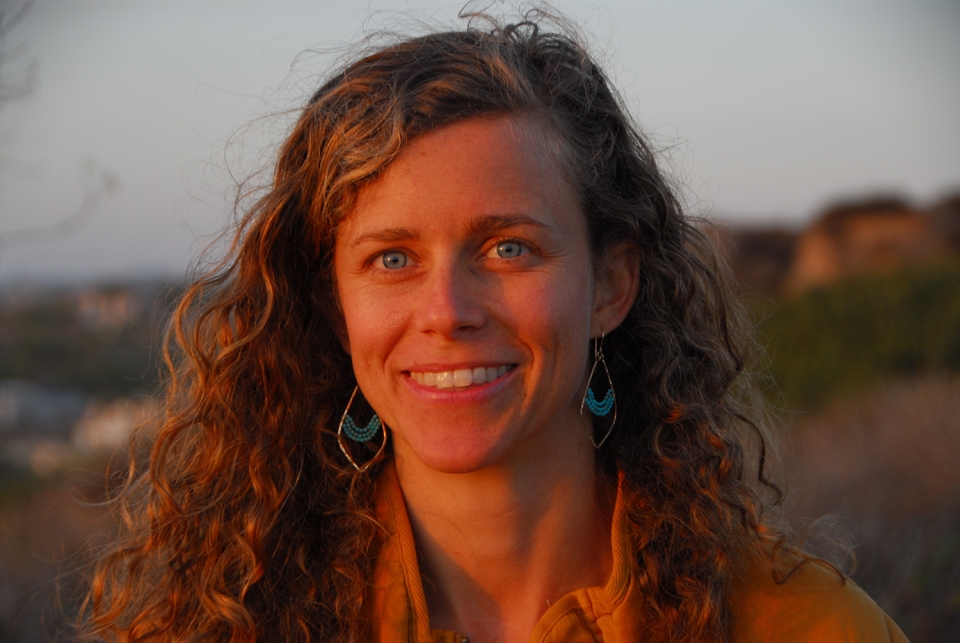 The ocean draws people to it, for restoration and relief from inland heat. But our beaches are predicted to vanish, our coastal cliffs to erode. The battle between those who hold title to coastal land and those who hold only a constitutional right is, like our climate, only getting hotter.
When Love Leads to Laws: How to Save California's Coast
Lecture and Discussion
Speaker: Mandy Sackett, California Policy Coordinator, Surfrider Foundation
Tuesday, October 27, 2020
6:00pm to 7:00pm
Online via Zoom
Video Available
About the Topic
The beach we love, as it exists now. A favorite surf break. The line marking the boundary between that which is possessed and that which is not. All these are shifting, disappearing, incrementally and then more quickly, as we speak. The ocean draws people to it, for restoration and relief from inland heat. But our beaches are predicted to vanish, our coastal cliffs to erode. The battle between those who hold title to coastal land and those who hold only a constitutional right is, like our climate, only getting hotter. Without political action, the phenomenon we call surfing, along with our beaches, may well vanish. 
With a pair of studies, 2017 delivered a one-two punch to California beach fans: "Disappearing Beaches: Modeling Shoreline Change in Southern California" by U.S. Geologic Survey let us know that with limited human intervention, 31 to 67 percent of Southern California beaches may completely erode by the year 2100 and "A new generation of barriers to California's public coast" by UCLA researchers made it clear that from parking to overnight accommodations, the cost of trips to the beach prevents many from visiting as much as they'd like, especially low-income households, families with children and young Californians. 
This, despite the fact that at least 70 percent of California residents assert the condition of the ocean and beaches matters greatly to our economy and way of life, a view that holds true across regions, age, income, education levels and racial/ethnic groups, according to a Public Policy Institute of California poll that same year. Combine the messages from all three sources and what we have is a population that values the coast, but largely can't get to it and soon won't have a beach to visit at all. As for surfers, all those low-tide, mid-tide spots? They'll exist only in memories and #ThrowbackThursday Instagram posts. 
Yes, California's economic health – and as the sixth largest global economy, California's impact on worldwide economic stability must be recognized – depends on saving the state's coast. That acknowledged, let's do what environmentalists rarely get to do: talk about the intrinsic value of the coast, California's and everywhere. Because whatever it is about the ocean, about being in it, alongside it, about breathing it in, gazing upon the endless blue, that is what moves us to return again and again, to stay by it, to feel a sense of coming home or, perhaps, to revel in the great mystery, the other-worldness of it. That, in truth, is why people gather at the coast and create powerful economies around it. But love alone won't stop the climate from changing, the sea from rising, the private property owners from building walls at public expense. For that, we need laws and the enforcement of them. Only with the full power of the people and the state, can we draw new lines, in the sand and in our policies, and have a beach, free and open to all, in the future. Luckily, visionary Californians dreamed up a way to protect the California coast from privatization, coastal armoring and habitat degradation, which eventually became the California Coastal Act, enacted into law on January 1, 1977. Interpretation of the law will determine whether or not our beloved beaches and coastal habitats survive rising seas.
About the Speaker
Mandy joined the California policy team in 2016 after serving as the Surfrider San Diego Chapter Manager. As the California Policy Coordinator, Mandy advocates for the protection of all 1,100 miles of California's coastline. This work includes tracking development applications at the California Coastal Commission and participating in the state's efforts to adapt to climate change and plan for sea level rise. Smart planning and adaptation are the key to ensuring California's waves and beaches - and the recreational opportunities they provide - are able to survive in the coming decades. When not reading lengthy policy documents or speaking at public hearings, you can find Mandy sailing, surfing or hiking around in beautiful Southern California. She has an MA in Environmental Policy from the Middlebury Institute of International Studies and served as California Sea Grant Fellow for the California Natural Resources Agency in 2013.
Suggested Reading
Lecture Location:  Online via Zoom
Title: Class #IEPG 8666A: Intl. Marine Policy Speaker Series
Join from PC, Mac, Linux, iOS or Android: https://middlebury.zoom.us/j/95604840118?pwd=TkdXeUJUclhUQzJjZGo5dG8yM09WZz09
   
Password Required: 9r026v
Or iPhone one-tap :
    US: +16468769923"95604840118#  or +13017158592"95604840118#
Or Telephone:
    Dial(for higher quality, dial a number based on your current location):
        US: +1 646 876 9923  or +1 301 715 8592  or +1 312 626 6799  or +1 669 900 6833  or +1 253 215 8782  or +1 346 248 7799
    Meeting ID: 956 0484 0118
    Password for Phone only: 326551
    International numbers available: https://middlebury.zoom.us/u/alKvKS5G
Please note:   We will be filming the Zoom meeting with the permission of each speaker; if filming, attendees who participate in the Q&A portion with audio or video consent to be filmed; We reserve the right to exclude disruptive participants  
Questions
The Center for the Blue Economy is a research organization at the Middlebury Institute of International Studies.  Our mission is to promote a sustainable ocean and coastal economy (the "Blue Economy") through leadership in research, analysis, and education.  For questions contact: Rachel C. at cbe@miis.edu or visit centerfortheblueeconomy.org or call 831-647-4183 (must leave message and receive call back).
 
Where