Support the Institute
Asian Art Society of Monterey Bay Awards Scholarships to Four MIIS Students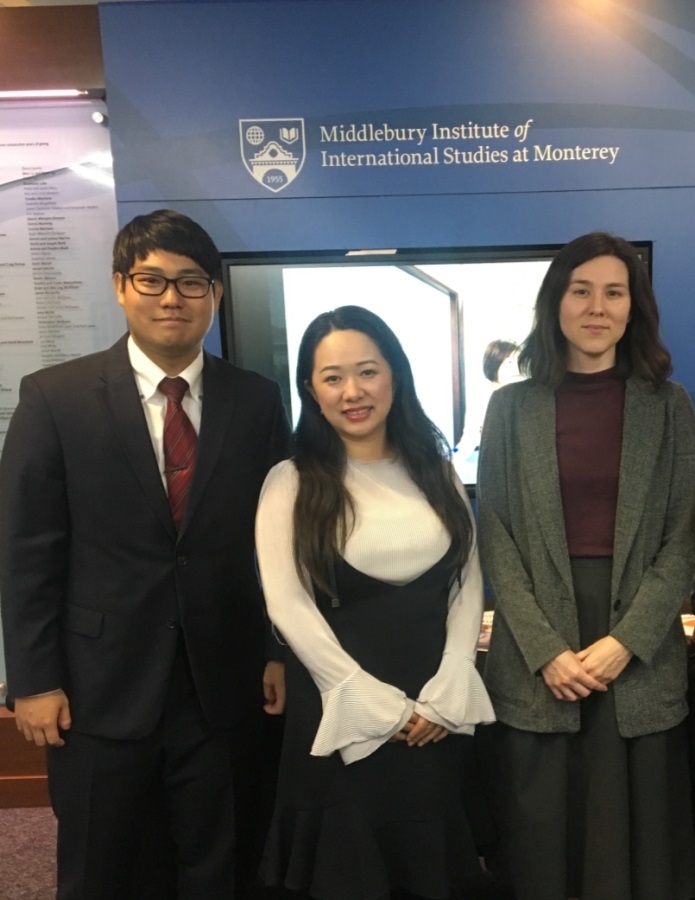 Four Middlebury Institute students received scholarships from the Asian Art Society of Monterey Bay (AASMB). The four recipients of the AASMB scholarships are: Tananaugh Espinoza-Huang; Wendy Liu; Sara Paliga; and Randall Yamaoka.
 
Espinoza-Huang is a second-year International Policy Development student from San Antonio Texas, who spent five years in Fukushima, Japan before starting at MIIS. Liu, in the Teaching a Foreign Language program, is a former translator and interpreter, and enrolled at MIIS to improve her language skills. Paliga, studying International Education Management, with Japanese as her language of study, currently is completing her degree requirements at the Japan Center for Michigan Universities. Yamaoka, raised in Maui, Hawaii, taught English in Japan, and now is seeking his M.A. in International Education Management, with a specialty in language program administration.  
Founded in 1983, the mission of AASMB is to further the study and appreciation of Asian art, history, culture and people. The organization focuses on community outreach, provides expert speakers on Asian history and culture, and as funds are available, annual scholarships to undergraduate and postgraduate students studying a language or a field related to Asia.
AASMB President Jean Hurd, said, "Our Asian Art Society college scholarships are very important to enable talented students to major in degree programs that will put them in the forefront for jobs in the State Department, Foreign Service, private industry, and education. MIIS offers such advanced degree programs to prepare students for lifelong careers, and these scholarships help them finish their degrees.
"The Asian Art Society has partnered with MIIS for a live music presentation and two lectures in the past, reaching many students, faculty, and our local community. The central location of MIIS provides a perfect venue for community education. We value our relationship with MIIS, and appreciate everything they have done for us."