Support the Institute
Multilateral Diplomacy Front and Center at Jan Black Human Rights Webinar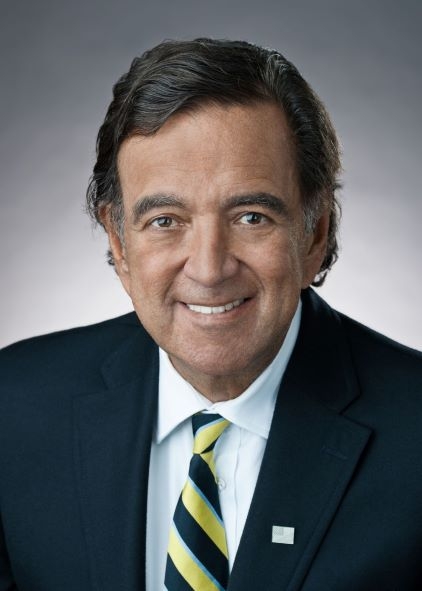 Worldwide viewers joined the February 1 webinar "War and Peace: The Importance of Multilateral Diplomacy" featuring Bill Richardson. The webinar was the fourth event celebrating the Jan Knippers Black Fund for Human Rights.
 
Richardson is the former two-time Governor of New Mexico and served as United Nations Ambassador and Secretary of Energy in the Clinton Administration. His talk emphasized the importance of renewing multinational alliances such as NATO and the Paris Climate Accord. "We need to re-emphasize the importance of international diplomacy, especially in light of all the talk about 'America First' and undo the unilateralism we've experienced in the past years. International damage around American leadership and prestige has been enormous, especially in the area of human rights…Now is the time to send a message that America is back and begin regaining international trust."
"We need more than anything to have the world trust us again as a leader. This must be done through action. Multilateral diplomacy is how we will achieve our goals."
The Jan Knippers Black Fund for Human Rights was established in 2018 by Institute Professor Emerita Jan Black to foster human rights by presenting  community events focused on human rights, offering an annual award to those Middlebury Institute alumni who have gone on to distinguished careers in promoting human rights, and supporting an annual student internship with Amnesty International USA. In addition to the talk by Governor Richardson, the February event featured 2020 Amnesty International intern Isabelle Zaragoza MAIEP '20 who shared her summer experience with the organization.  
As a first-generation Peace Corps volunteer in Chile, Jan Black was drawn to human rights work as she witnessed the disappearances and torture of many of her friends in Latin America. She went on to pursue human rights in her academic research, is a prolific author, and tireless advocate for the oppressed, the downtrodden, and the marginalized.
During her three decades at the Institute, Professor Jan Black taught courses in human rights, led trips to areas marred by strife, and inspired a generation of students, many of whom joined the February webinar. She also grew up with music and is a talented musician in her own right. The February event featured a recording of songs performed by Jan and her late husband, Marty Needler, and others sung by Jan's friends from the local Monterey Bay community.