The Grab: Film Screening & Discussion with Filmmakers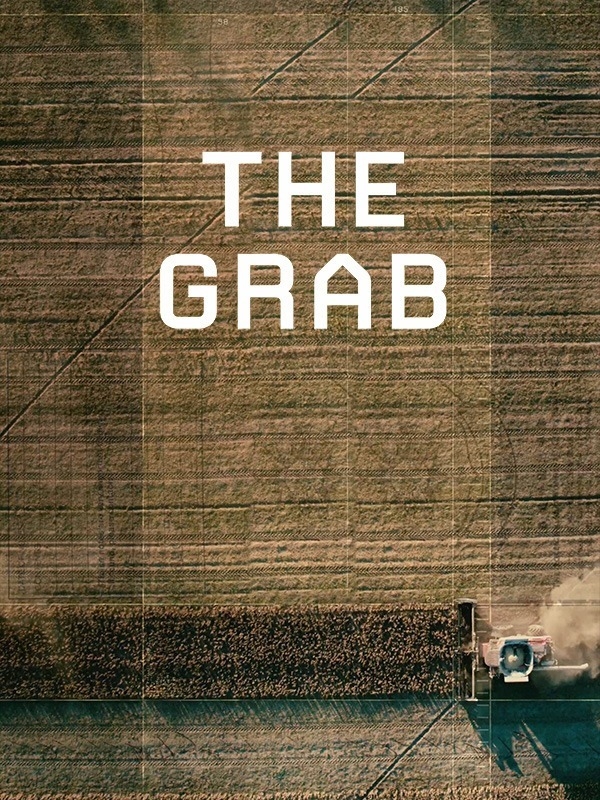 From the maker of Blackfish, comes the documentary of the year: THE GRAB.  An investigative journalist uncovers the money, power, & alarming rationale behind covert efforts to control the world's most vital resource: FOOD. Join us for a special screening and discussion with the filmmakers.  
The Grab—Film Screening & Discussion with Filmmakers
Friday, October 6, 2023
6:00pm to 8:30pm Pacific Time
In-Person Event, Free, Open to the public
Middlebury Institute of International Studies
McCone Irvine Auditorium499 Pierce Street
Monterey, CA 93940
REGISTRATION REQUESTED-CLICK HERE
The film is not yet available in theaters or online and can only be seen at film festivals-DON'T MISS THIS OPPORTUNITY.
About the Film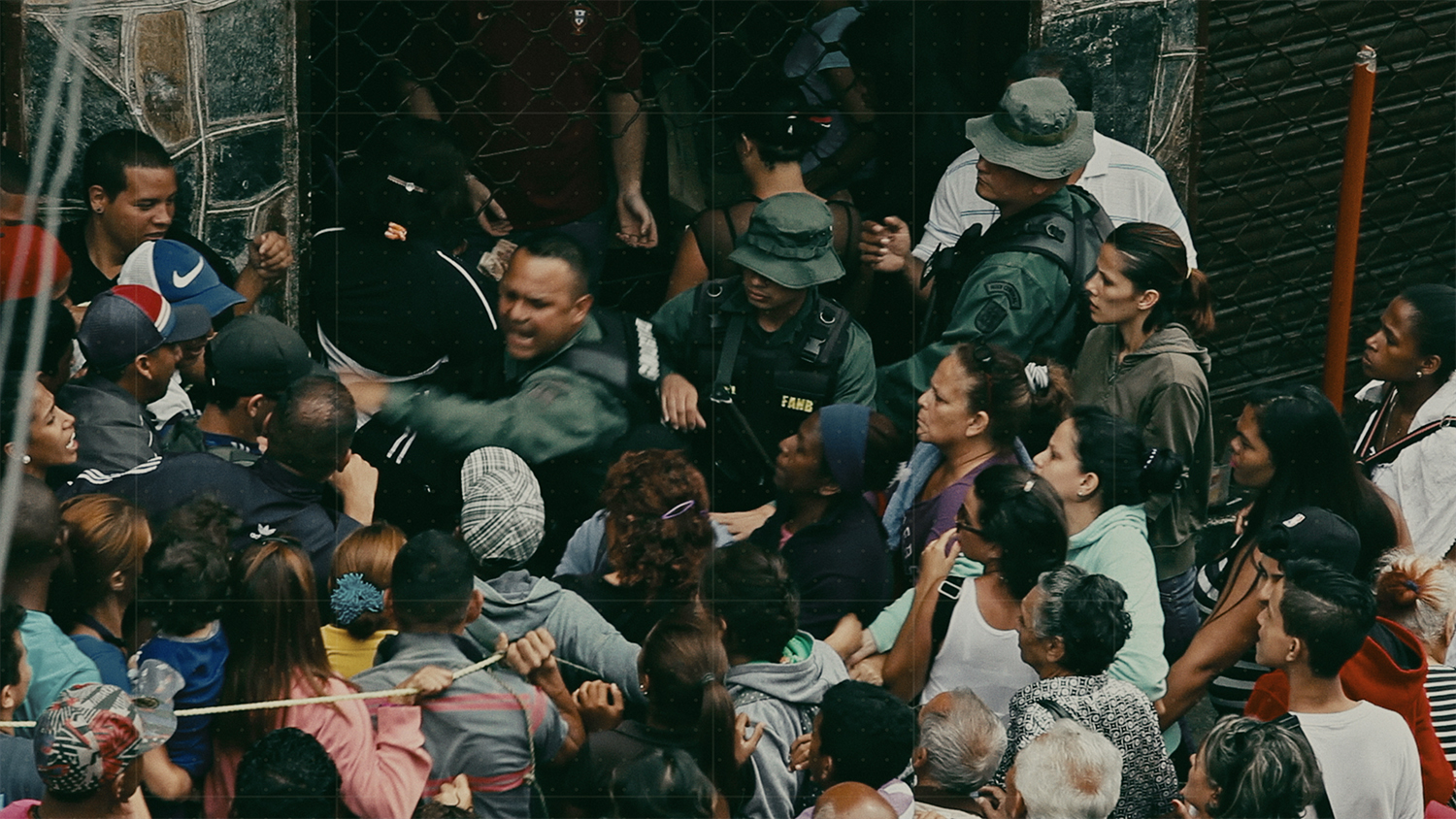 Quietly and seemingly out of sight, governments, private investors and mercenaries are working to seize food and water resources at the expense of entire populations. These groups are establishing themselves as the new OPEC, where the future world powers will be those who control not oil, but food.
And it's all beginning to bubble to the surface in real time. Global food prices have hit an all-time high, threatening chaos and violence. Meanwhile, Russia is using food as a weapon against the Ukrainians, and as a geopolitical tool to wield global power.
THE GRAB is a global thriller combining hard-hitting journalism from The Center for Investigative Reporting with the compelling character-driven storytelling of director Gabriela Cowperthwaite, taking you around the globe from Arizona to Zambia, to reveal one of the world's biggest and least known threats.
"This is the "holy s$&t" documentary of the year"—ROGEREBERT.COM/Brian Tallerico

"A documentary paced like a sleek, complex international thriller, where nothing less than
the future of the world is at stake."
LOS ANGELES TIMES / Mark Olsen
About the Filmmakers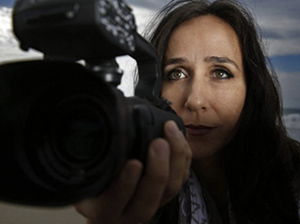 Gabriela Cowperthwaite, Writer / Director / Producer
Gabriela Cowperthwaite has been directing both documentaries and narrative films for over 20 years, rising to prominence with the 2013 release of Blackfish, which examined the plight of orcas and their trainers at SeaWorld. Blackfish quickly became one of the highest grossing documentaries of all time, amassing over 100 million viewers worldwide and helping to permanently change the captive industry. In addition to being shortlisted for an Academy Award, Blackfish was nominated for a BAFTA, a Broadcast Critics' Awards, an International Documentary Association Award, and won the Satellite Award for Best Feature. Most recently, Gabriela completed ISS, a space station thriller starring Academy Award winner Arianna DeBose. ISS is scheduled for release in 2023. Her critically acclaimed film Our Friend, starring Casey Affleck, Dakota Johnson, and Jason Segel was released in 2020.
"My last documentary, Blackfish, took the wind out of me. The film struck a nerve and as exciting as that was, it was also overwhelming and made me realize how careful we have to be when we choose our projects.

After Blackfish, I took a short break from documentary film. I had encountered plenty of films I wanted to do, but very few that I needed to do. Until now."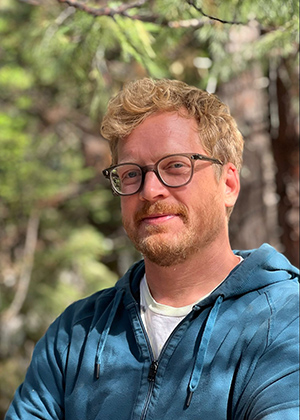 Nate Halverson, Senior Reporter / Producer, The Center for Investigative Reporting
Nate Halverson is an Emmy Award-winning senior reporter and producer at The Center for Investigative Reporting, covering business and finance with an emphasis on the global food system. He has reported across the world, including Russia, Guatemala, England, Zambia, China, and Venezuela, and on investigative topics ranging from financial fraud and organized crime to uncovering and reporting on internal company documents that helped result in people receiving a $155 million settlement from the tech company. Halverson broke the international news that California was literally sinking, a result of farmers over-pumping groundwater in the drought stricken Central Valley. He revealed the Saudi government's plan to support the acquisition of food and water resources around the world from Argentina to the parched deserts of Arizona. He reported on classified cables from the U.S. State Department that detailed the growing anxiety of wealthy countries about looming water and food shortages.
About the Center for Investigative Reporting

The Center for Investigative Reporting is a nonprofit, multi-platform news organization dedicated to engaging and empowering the public through investigative journalism and groundbreaking storytelling. Founded in 1977, CIR's journalists hold the powerful accountable and reveal government misbehavior, human rights violations and threats to public safety. CIR combines its innovative and creative approach with the structure of a large experienced newsroom, and the firepower of dozens of seasoned reporters, producers and editors.
CIR produces the national weekly radio show and podcast Reveal, which appears on more than 600 stations across the country. Recent awards include an Academy Award nomination, multiple national News and Documentary Emmys, Edward R. Murrow Awards, Alfred I. DuPont Awards, a George Foster Peabody Award, a George Polk Award and MacArthur Award for Creative and Effective Institutions, among others. However, CIR primarily measures success through the impact of its stories. Recent investigations have resulted in new laws, sparked reform and resonated at the highest levels of government.
Event Itinerary
5:00pm: Registration and walk ins welcome
5:30pm: Doors open
6:00pm: Event begins (film runs 100 minutes)
8:00pm: Discussion with Filmmakers & Audience Questions
(written questions will be collected during a brief break after the film)
8:30pm: Event ends
Event Location: McCone Irvine Auditorium
The McCone Building is located at 499 Pierce Street, Monterey, CA, 93940, on the campus of the Middlebury Institute of International Studies. Attendees should enter through the glass doors from Pierce Street, and the Irvine Auditorium is located inside to the left. View the campus map.
Registration
This is a free event, open to the public.  Registration is requested-click here.   Drop ins are welcome.  This is an in-person only event, no live-stream will be available, although the discussion portion will be filmed and posted on the Center for the Blue Economy YouTube channel. 
Parking
Parking is available in any Middlebury Institute campus lot after 5 p.m., no parking permit required, no fee.  View the campus map.  Free parking is also available on the street (time limits on surrounding streets end at 6 p.m.).
Questions
Contact Rachel Christopherson at the Center for the Blue Economy at cbe@miis.edu or (831) 647-4183.
Upcoming Film Festival Screenings of THE GRAB
If you are unable to make it to this unique and free opportunity, you may be able to attend upcoming film screenings:  More about THE GRAB, including UPCOMING FILM FESTIVAL SCREENINGS
Gratitude to Our Sponsors

Event Hosted by the Center for the Blue Economy

The Center for the Blue Economy is a research center at the Middlebury Institute of International Studies.  Our mission is to provide economic and policy analysis that supports the development of a robust and equitable blue economy for the 21st century. The Center uses the World Bank's definition of the Blue Economy: the sustainable use of ocean resources for economic growth, improved livelihoods and jobs, and ocean ecosystem health. We support the students in the Environmental Policy & Management program at MIIS with funded fellowships and research opportunities.