2015: Looking Back on a Memorable Year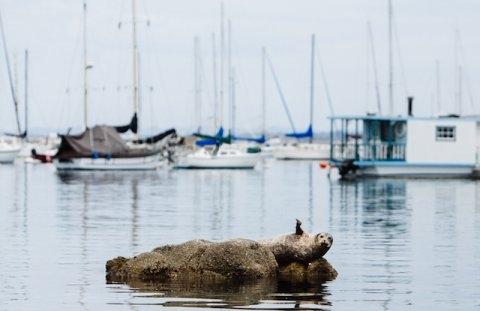 2015 was an eventful and historic year at the Middlebury Institute of International Studies at Monterey. As we marked our 60th anniversary, we also celebrated our new name, continued growth and remarkable achievements of faculty, staff and students. As we look forward to a new year filled with promise, we would like to share some of the year's most important and compelling stories:
Middlebury Launches New Brand Identity System
Middlebury kicked off 2015 with a new look and family of names for its schools and programs. The new brand identity system embraces the full breadth of its educational endeavors by placing the Middlebury name on each of its schools and programs. While best known for its undergraduate liberal arts college, which was founded in 1800, Middlebury has, over the last 100 years, built itself into a more complex institution that meets the educational needs of many types of students around the world. Today Middlebury educates as many graduate and summer students as it does undergraduates.
Laurie L. Patton Inaugurated as the 17th President of Middlebury
Middlebury opened a new chapter in its 215-year history on Sunday, October 11 with the inauguration and celebration of its 17th president, Laurie L. Patton, on a splendid fall morning punctuated by gusty winds and sunny skies.
From Vermont to California, and at Middlebury's sites around the globe, the first months of Laurie Patton's tenure have been marked by her humility, her passion, her scholarship, and her active-listening skills.
MIIS Scientist-in-Residence Part of Team Awarded 2015 Nobel Prize in Physics
Dr. Ferenc Dalnoki-Veress, Middlebury Institute professor and scientist-in-residence at the James Martin Center for Nonproliferation Studies, was a member of the research team whose work was awarded the 2015 Nobel Prize in Physics for a crucial discovery that has changed our understanding of the innermost workings of matter.
Team of MBA Students Takes First Prize in Economist Case Competition
Two students and a recent alumna from the Middlebury Institute of International Studies at Monterey took first place in a 24-team international MBA case-study competition sponsored by The Economist magazine. Whitney Hales MBA/MAIEP '14, Nuan He MBA '15, and Meagan Braun MBA/MAIEP '15 will collect a prize of $10,000 for their winning entry in the competition, which asked the teams to evaluate the strategy and financial assumptions behind a recent corporate acquisition. They beat out rival teams from MIT Sloan, the Carey Business School at Johns Hopkins University, INSEAD, and others.
Alumni from Around the World Gather in Monterey for Reunion 2015
Middlebury Institute alumni from across the United States and around the world returned to Monterey for Reunion 2015 in October, for an action-packed weekend filled with networking opportunities, social gatherings and engaging activities.