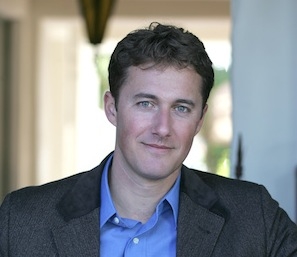 The MIIS Center for Conflict Studies is proud to announce that Carmel Mayor Jason Burnett will be the keynote speaker at this year's annual conference, whose theme is "Conflicts over Water and Building Bridges with Water."
Burnett has served as Carmel-by-the-Sea's mayor since 2012 and is also managing partner of Clean Fund, a company that works to structure and secure financing for renewable energy and energy efficiency projects. He serves on multiple Monterey county boards, including as president of the Monterey Peninsula Regional Water Authority board of directors. His keynote address will be titled "Water Management: Finding Consensus in Complex Problems." The keynote address will be delivered at the opening of the conference on Thursday, November 6.
Over the following two days, a diverse group of experts will discuss topics such as collaborating over water, the issue of water and climate change, water rights and conflicts and the challenges and debates in California. For more information about panelists, topics and location, visit the Center for Conflict Studies website. Apart from the opening reception and keynote address at the Monterey Marriott, the conference will be held in the Monterey Institute's Samson Center Reading Room and is free and open to the public, but registration is required.