A Chance for Great Conversations With Institute Faculty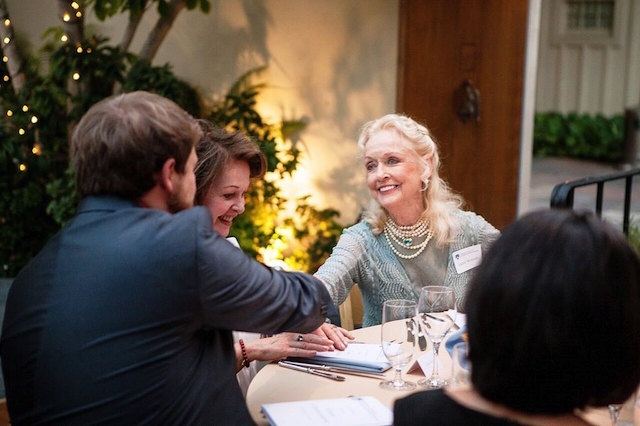 The Middlebury Institute will kick off the 2016-2017 academic year with the popular Great Conversations event on September 8. The event brings members of the local community together with Institute faculty members who lead conversations around topics ranging from positives of a water shortage to Vladimir Putin, over a gourmet dinner with an unparalleled view of the Monterey Bay.
A community member who has attended each of the four previous Great Conversations says that he is always impressed. "Even last year when my first choice of a table was sold out, I still loved the topic where I landed. The professors are all so excited about their subjects and stir up lively discussion and questions. I always find myself wanting to know even more. It's a great and fun event."
Here is a list of the faculty hosts and their table topics for this year's event:
Avner Cohen: The Middle East and Nuclear Weapons
Netta Avineri: Language and social justice
Jeffrey Langholz: The good things about a water shortage
Mahmoud Abdalla: Arab culture and the media
Anna Vassilieva: Putin's foreign policy and bilateral relations with Russia
Jeffrey Dayton-Johnson: Economic inequality and the 2016 Presidential election
William Potter: Who is next to get the Bomb?
Moyara Ruehsen: Financial crime
Nukhet Kardam: Turkish politics, the Kurdish conflict, and Syrian refugees
Reservations for Great Conversations are required, and can be purchased online beginning on July 5. Early signups are recommended since seating is limited to eight per table, and many tables sell out quickly. To view table topics and menu selections, visit go.miis.edu/conversations2016.