CNS Experts Show Russian Images in MH17 Investigation Were Altered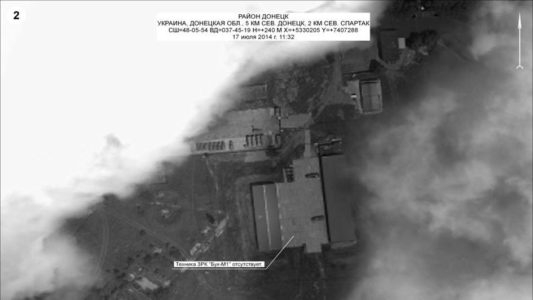 Experts from the Middlebury Institute's James Martin Center for Nonproliferation Studies (CNS) have determined that images the Russian government published as part of its investigation into the downing of Malaysian Airlines Flight 17 over Ukraine two years ago have been "significantly modified or altered." Jeffrey Lewis, Melissa Hanham, Catherine Dill and Dave Schmerler of CNS analyzed the images using Tungstene, a suite of forensic software to detect alterations to images that was provided by an anonymous donor.
On July 17, 2014 — two years ago this week — Malaysia Airlines Flight 17 (MH17) was shot down over an area of Ukraine held by Russian-backed separatists, killing all 298 persons aboard. The plane was on route from Amsterdam in the Netherlands to Kuala Lumpur, Malaysia, and the majority of the victims were Dutch. The Dutch Safety Board has concluded that the aircraft was shot down by a surface-to-air missile fired from a Buk surface-to-air missile system. Now, a Joint Investigation Team coordinated by the public prosecutor from the Netherlands is conducting an investigation in an effort to bring the perpetrators to justice.
Almost immediately after the plane crashed, Russian officials sought to place the blame on Ukrainian military forces. Part of their argument was based on two satellite images that were provided at a Russian military briefing. "Our determination is that the photos have been significantly modified or altered," says Hanham. "We call on the Russian Federation to provide original unaltered photos for analysis."
The New York Times published an article, "Russian Images of Malaysian Airlines Flight 17 Were Altered, Report Finds," about the CNS experts' findings on Friday, July 15, 2016. According to the article, Russia's Ministry of Defense said it would need at least three days to respond to questions. A response should come this week.
View the CNS team's full report.