How to Navigate the Digital Learning Space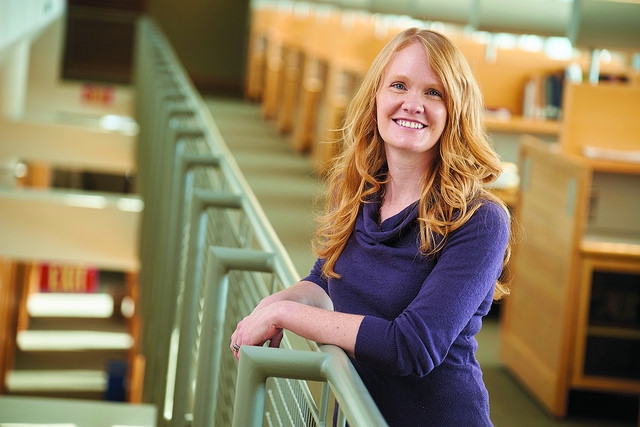 "We have to ask ourselves: What are our goals?" says Amy Collier, the new associate provost for digital learning at Middlebury, "before we can start thinking about how to get there." When she talks about digital learning, she says it's a mistake to be fixated on the tools available at the expense of what is to be gained.
Collier works closely with the Middlebury Institute's Digital Learning Commons. She previously served as senior director for inspiration and outreach at Stanford, and is charged with creating Middlebury's digital learning strategy. Collier sees her role as creating fertile ground for experimentation, "a space for things to emerge, to play." Technology in learning should enhance the existing deep connections between faculty and students and give each learner a space that represents their interests, needs.
A big part of Collier's philosophy is not allowing tools to determine what we do and how we do it. She quotes the cyberanthropologist Amber Case who studies what happens when we allow the tools we use to create identities that are a "templated self." Pushing back on that, Collier has launched MiddCreate, which gives everyone in the Middlebury community their own space on the web. "The idea is to give faculty, staff and students a toolset where they can be agents of their own digital identity and work" she explains, and adds that one of the greatest benefits is that users own their own data.
Collier's exploratory approach includes reaching out to people who have already been working in this space across the institution, identifying collaboration opportunities and making connections. Many faculty members have been experimenting with hybrid learning, and Collier sees more of that in the future. She cites a pair of pilot pre-immersion modules created for students enrolling in the Russian or Korean language schools as a good example. Those students noted less anxiety for the summer course, according to Collier.
"You could also see us creating modules that help students transition to another culture before leaving for a study abroad program and allow them to stay connected afterwards." In general, she says, "the more people play with these projects, the more we all learn."