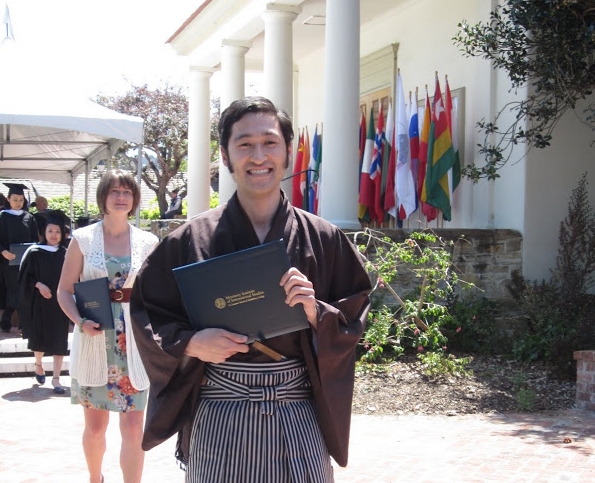 The Middlebury Institute community mourns the loss of alumnus Ron Beimel MATI ´11, who was one of eight climbers swept away by an avalanche in the Himalayas in early June.
Ron and his group were climbing Nanda Devi East, one of the twin peaks of the 21,000-foot Nanda Devi mountain in India, when the avalanche struck, according to Indian officials. Recovery efforts were slowed by difficult weather and terrain, but were recently completed.
Ron, the son of an American father and Japanese mother, mastered both English and Japanese, and was building a successful career as a translator while also leading tours in Japan with his father's company, Esprit Travel & Tours. In addition, Ron was a passionate outdoorsman who hiked and climbed extensively throughout California and the western United States, including Mt. Shasta, Mt. Whitney, Mt. Kaweah in Sequoia National Park, Yosemite and the Sierras, as well as the Scottish Highlands, the Cascade volcanoes in British Columbia, and Iceland.
"Ron was an excellent student and translator," Professor Tanya Pound Williams told us. "He was also very artistic, as is evident in his photos." Ron's Instagram account for his climbing and outdoor adventure photos, @summitviews, is filled with spectacular images of natural beauty.
"Ron's warm and adventurous spirit will be missed, and we offer his family and friends our deepest condolences," Vice President for Academic Affairs and Dean of the Institute Jeffrey Dayton-Johnson shared in his message to the alumni community. A memorial site created by his family can be found at https://www.esprittravel.com/about-us/ron-beimel/