Institute Joins Educational Consortium to Aid Syrian Refugees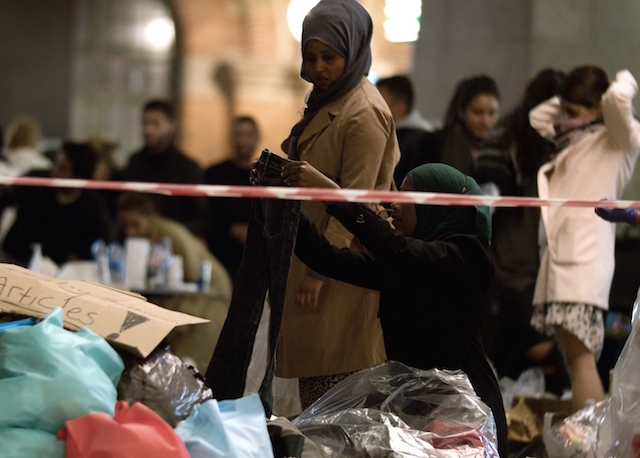 The Middlebury Institute has joined a consortium of higher education institutions organized by the Institute of International Education (IIE) designed to aid refugees whose education has been disrupted by the civil war in Syria. Middlebury College and the Middlebury Institute of International Studies are among the 50 institutions and associations who have committed to assisting the refugees.
Describing the plight of Syrian refugees after years of war, the IIE states on its website that "The crisis in Syria has created an academic emergency, with the breakdown of higher education within the country and major obstacles facing Syrian students and scholars who are studying or teaching outside of Syria. There is an urgent need to provide emergency assistance to these students and scholars to enable them to continue their academic work in safe haven countries until they can return home to help rebuild their country."
Rebecca Henriksen, executive director of enrollment management, says that the Institute prepares students to tackle "the world's messiest, most complicated, seemingly impossible problems." The crisis in Syria certainly fits the description. "Syria needs strong, ethical, capable leaders, and we are honored by the opportunity to help meet this need through our practical, professional approach to graduate education. We look forward to welcoming at least one Syrian scholar to our campus this fall."
Jeff Cason, vice president for academic affairs and dean of the schools, says that Middlebury's established presence in the Middle East will be an additional asset to Syrian refugees. "Along with being part of the consortium, the fact that we have a program in Jordan means that we can go beyond offering slots in the undergraduate college and at the Middlebury Institute for Syrians," said Cason. "We can connect students to organizations in Jordan that can help with meeting the many and varied needs of these refugees."
Middlebury has had a partnership with the University of Jordan for five years, and each year sends more than 50 students to Amman to study Arabic. Many of the students who attend Middlebury's School in Jordan are interested in issues associated with refugees, said Cason. "Refugee and Migration Studies" is one of the courses offered in the Middlebury School in Jordan curriculum.
IIE administers over 200 programs serving more than 20,000 individuals each year. It provides a wide range of services to and manages or administers programs for corporations, foundations, government partners, and international agencies.