Middlebury Institute Nonproliferation Experts Featured Widely in North Korea Coverage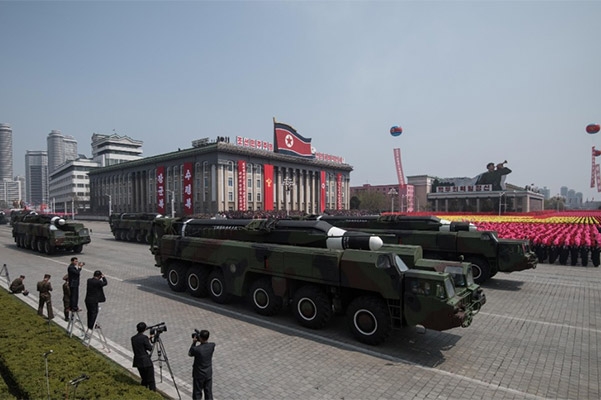 Nonproliferation experts from the Middlebury Institute of International Studies and its James Martin Center for Nonproliferation Studies have been the go-to sources this past week for national and international media seeking independent analysis of news and images surrounding North Korea's nuclear program.
This was especially true over the past weekend as the North Korean regime rolled out a cornucopia of new and existing missile hardware on display in a massive military parade celebrating the 105th anniversary of the birth of the nation's founding leader Kim Il-sung on April 15. Coverage quoting Institute experts could be seen on CNN, Fox and NBC, heard on NPR, and found in the Los Angeles Times, New York Times, Wall Street Journal, and Washington Post, among other outlets.
Among those quoted in recent days—often from their prolific Twitter postings—are:
Lewis, Hanham and Schmerler's work using publicly available images and data to deliver in-depth analysis of North Korea's program and capabilities has been showcased in several recent pieces:
The following is a summary of other recent coverage quoting Institute experts (check back for additions):