Middlebury Institute to Phase Out MBA Program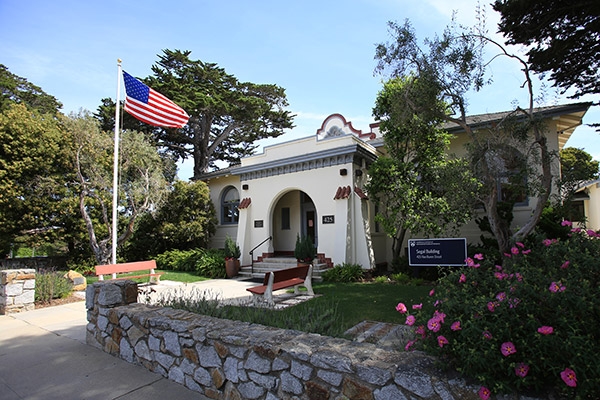 The Middlebury Institute of International Studies at Monterey will phase out its MBA and joint MBA degree programs by the end of the 2019-2020 academic year. This fall's entering class of students will be the last to have the option of pursuing MBA or joint MBA degrees.
The Institute, which enrolls more than 800 students in a variety of international policy and language-focused MA programs, will ensure that students currently in the program or enrolling this fall receive all of the necessary courses required to graduate.
"We are fully committed to meeting the educational goals of our existing and incoming students," said Jeff Dayton-Johnson, dean of the Institute. "We look forward to working with our faculty to accomplish this in a positive and supportive environment."
The MBA program was one of the largest degree programs at the Institute, with more than 200 enrolled students in the early 1990s. But since then, student demand for the program has declined, a phenomenon experienced at a number of business schools nationally.
The Institute has responded to changing student interests and emerging fields of study by adding or redesigning MA degree programs repeatedly over the years. Today, the largest degree programs at the Institute include Translation and Interpretation, Nonproliferation and Terrorism Studies, International Policy and Development, and International Education Management, the latter of which did not exist six years ago.
The Middlebury Institute will see its third consecutive year of enrollment growth when students arrive next fall.
"We're pleased to see that student demand for the Institute's programs is increasing," said Dayton-Johnson. "Going forward, we believe we will serve our students best with a clear focus on the most pressing global issues that students want to engage with."
Dayton-Johnson noted that the Institute will continue to offer business-education classes across many of the master's degree policy programs, adding that "our practical, hands-on approach to teaching and learning, and the careers our graduates seek, make it essential that we offer strong business instruction."
The Institute has reached out directly to current and incoming students with information tailored to their specific questions. It is expected that all current faculty in the MBA program will serve out the terms of their contracts.