Middlebury Names David J. Provost as Executive Vice President for Finance and Administration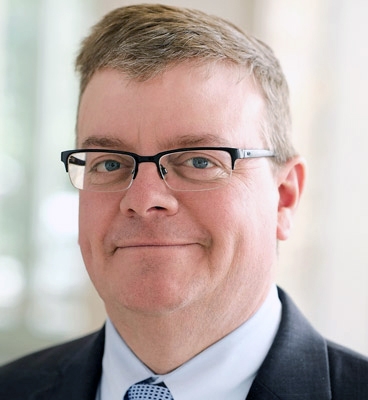 Middlebury today announced the appointment of David J. Provost as the institution's new executive vice president for finance and administration, starting January 23, 2017. Provost comes to Middlebury from Champlain College in Burlington, Vermont, where he spent 12 years overseeing a variety of core functions, including finance, advancement, campus planning, facilities, human resources, and information technology.
At Middlebury, Provost (pronounced Provo) will lead the institution's finance and budget office, facilities, capital planning, dining operations, information technology, and business services.
"David will be a real difference maker at Middlebury," said President Laurie L. Patton. "His breadth and depth of experience leading change and managing critical administrative and cost centers will bring important focus to our operations. Equally important, David's commitment to higher education informs every recommendation and decision he makes. He embraces Middlebury's mission in its fullest expression."
For more, see the full story on middlebury.edu.