Middlebury Reaches 2016 Carbon Neutrality Goal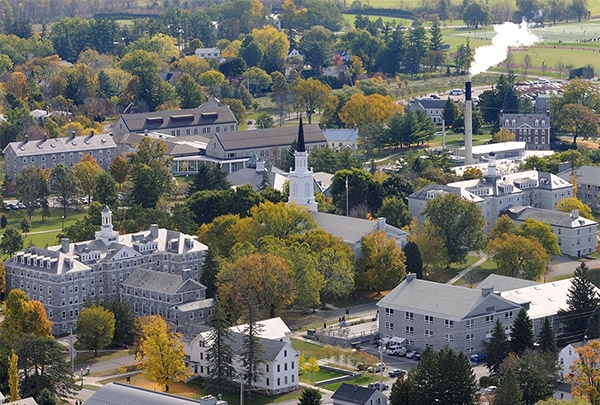 Middlebury announced today that it has reached carbon neutrality—a major sustainability milestone many years in the making. In doing so, Middlebury attains a net zero carbon footprint, meaning that the institution has balanced the amount of carbon emissions it releases with an equivalent amount sequestered or offset.
"I am thrilled to announce this significant moment in Middlebury's history of environmental leadership," said President Laurie Patton. "I encourage the campus community to pause and reflect on the importance of this achievement and recognize the visionary work of so many people who brought us to this point."
Read the full story on Middlebury's decade-long initiative to achieve carbon neutrality here, and watch a video summarizing the effort below.