MIIS Career Fair(s): A New, More Targeted Approach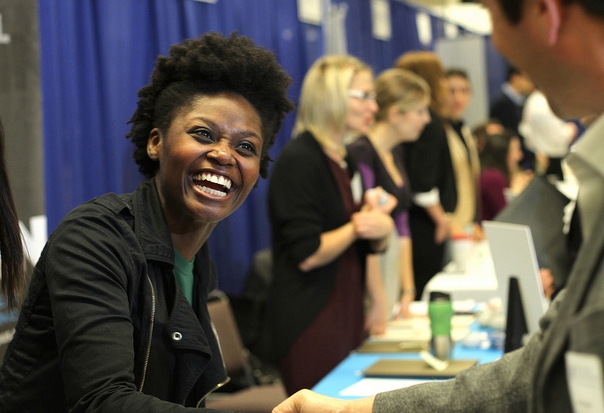 Center for Advising and Career Services (CACS) was launched in 2009, the fair was expanded to include all programs at MIIS and moved to the Monterey Conference Center.
The past five years have included a lot of good lessons that have led CACS to redesign the annual Career Fair. That means going back to the roots of the event by hosting a language-focused event at the Monterey Conference Center, while simultaneously adopting a different approach for the policy and management programs, by taking the Career Fair on the road to where the employers are, in San Francisco and Washington D.C.
The reaction among students has been positive. Mentru Nagbe (MPA '16) believes that this will provide both students and employers with a "heightened clarity and sense of cohesion." Peter Seilheimer (MAIEM '16) agrees and adds that he thinks these smaller events will give students better opportunity to engage with employers on a more personal level.
go.miis.edu/careerfair.