Noah Mayhew Awarded Alfa Fellowship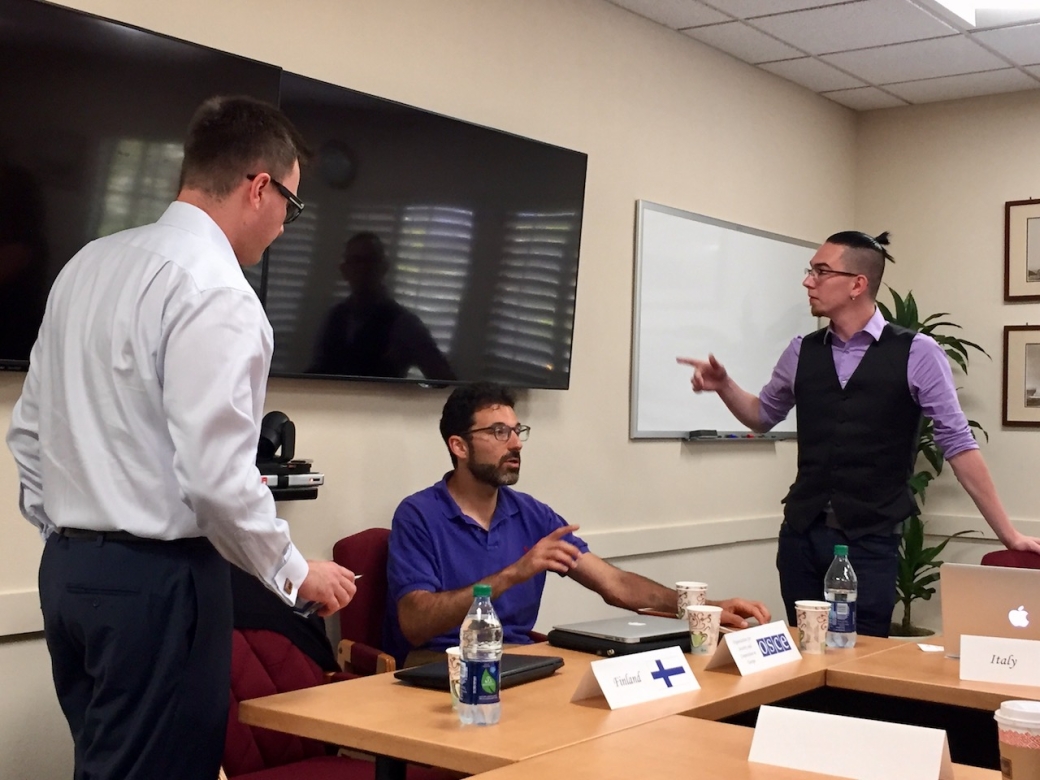 Noah Mayhew, MANPTS '18, has been awarded the Alfa Fellowship. This program is a distinguished international initiative that each year offers up to 18 accomplished young Americans, Britons, and Germans the opportunity to complete a high-level professional development program in Russia.
Noah reflected on how his experience with the Graduate Initiative in Russian Studies (GIRS) helped prepare him for this outstanding opportunity: "By the time I started graduate school, I had already studied Russia for years and actually chose my school on that basis. Before I came to the Middlebury Institute of International Studies at Monterey, I had never even been to Russia, but knew that I wanted to do something professionally with my knowledge of both the language and culture. I saw what GIRS does and immediately knew that I wanted to get involved. I started working for GIRS shortly after my first semester started and was able to be involved extensively just as a student with the Visiting Experts Program. This gave me the opportunity to network with some of the biggest names in Russian studies, as well as Russian experts from other fields. A notable example is that I got to meet and interview Vladimir Pozner, who any person who's from Russia or the post-Soviet space knows. The Visiting Experts Program is tailored to the students, so I was able to focus a lot on US-Russian security issues (my program focused on nonproliferation). I was even able to attend the 2017 Moscow Nonproliferation Conference, where I was one of the only two graduate students at the conference, thanks to GIRS funding and connections. Working at GIRS' inaugural Monterey Summer Symposium on Russia (MSSR) also gave me intense opportunities for networking and learning from the sharpest minds in the field.
All of that said, as I finish my program, I naturally have been looking for what my next step is going to be. I had seen the Alfa Fellowship before and was very interested, but pretty certain that I stood no chance of getting it. First, 25 is the minimum application age, and I only turned 25 this year. Second, Alfa bills itself as an elite professional development program for those in Russian studies, requiring at least two years of professional experience. Well, long story short, through the work I have done with GIRS and the experiences that the Initiative has granted me, I recently learned that I have been chosen as a 2018-2019 Alfa Fellow, which will open doors for my career that I had never imagined."