NY Times Spotlights Techniques Used by Middlebury Institute Researchers to Track N. Korea Nuclear Program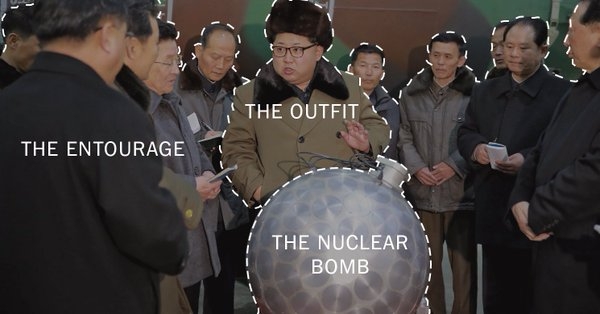 An in-depth analysis piece in today's New York Times offered a step-by-step breakdown of the deductive techniques used by faculty, staff and students at the Middlebury Institute's James Martin Center for Nonproliferation Studies (CNS) to chart the progress of North Korea's nuclear program, using only publicly available satellite imagery and the Kim regime's own propaganda. The article's co-author described the team's work as "amazing."
The Los Angeles Times and the Guardian (UK) also sought out Middlebury Institute experts for comment overnight on the breaking news that North Korean leader Kim Jong Un's half brother Kim Jong Nam was likely killed by assassins using VX nerve agent.
Professor Ray Zilinskas, director of the Institute's Chemical & Biological Weapons Nonproliferation Program, described the physical effects of VX nerve agent for the Los Angeles Times and speculated on how it might have been deployed in this instance.
The Guardian compared the killing of Kim Jong Nam with the 2006 assassination of former Russian intelligence officer Alexander Litvinenko in London using the rare radioactive poison polonium-210, leading CNS Senior Research Associate Melissa Hanham to comment that "Both [attacks] are tough investigations, both are very expensive ways to kill someone, both are meant to send a message."
Zilinskas was also quoted by The Guardian in an in-depth piece about the VX nerve agent. "Even if they [the suspected attackers] were wearing gloves, the fumes would have killed them," he said, suggesting that the suspects might have used a "binary concoction," smearing two non-fatal elements of VX that mixed on Kim's face.
Adjunct Professor Jeffrey Lewis, director of the East Asia Nonproliferation Project at CNS, described the dangers of VX for CNN in a segment that ran on The Situation Room.
This story will be updated as additional coverage is posted.