Participants in Summer English Programs at MIIS Have Ambitious Plans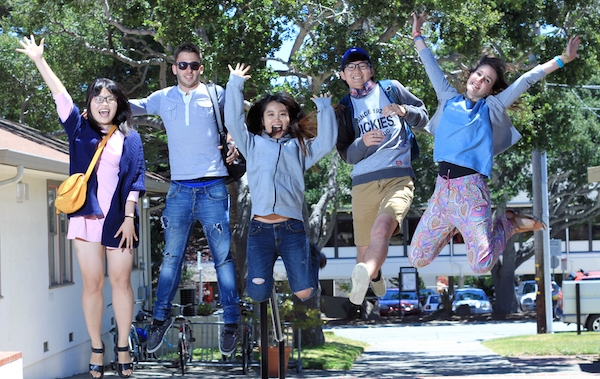 As the downtown Monterey campus of the Middlebury Institute fills with summer students eagerly conversing in one of the five foreign languages offered through the Summer Intensive Language Program (SILP), they are joined by an equally ambitious group of students here to master their English through the Institute's Intensive English Programs (ESL). This summer we welcomed a total of 40 students from 16 countries who are participating in two programs, Intensive English and English Preparation for Graduate Studies.
The 29 students in the eight-week Intensive English Program range widely in age and background and hail from Azerbaijan and Guatemala, Vietnam and Spain, Qatar and Brazil, among other countries. They all have specific personal, professional, or academic goals related to improving their English language competency. For example, eight students are part of the Brazil Scientific Mobility Program (BSMP), who are working on their English skills to prepare for a semester of study in one of the STEM fields in the United States.
Eleven students from six countries are enrolled in the English Preparation for Graduate Studies. The program is designed to introduce students to the academic culture of the United States and the Institute, while offering them the opportunity to improve their skills in English, especially in research, writing, and presentations. Many of these students will stay in Monterey and matriculate into one of the Institute's graduate programs in the fall.