Partnership Gives MBA Students New Opportunity to Gain Impact Investing Experience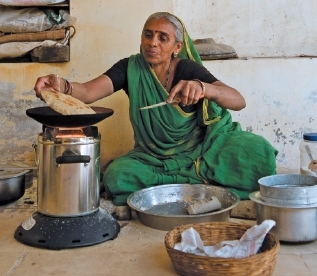 Building on the success of the Frontier Market Scouts (FMS) program and the recently launched Center for Social Impact Learning Center (CSIL), the Institute is continuing to expand offerings for students interested in developing credentials in impact investing and social entrepreneurship. Under a recent agreement with I-DEV International and the Global Alliance for Clean Cookstoves (GACC), MIIS is one of the five selected business schools to form investment committees that will advise GACC's annual $6-8 million investment supporting the global adoption of clean cook stove technologies.
Selected MIIS MBA students will work under the direction of impact investing mentors to provide review and make recommendations on clean cooking companies seeking investment from three key GACC venture grant funds. "This is an incredible opportunity for our students to gain impact investing experience and practical knowledge about the adoption of technological innovations in developing markets," said Yuwei Shi, dean of the Graduate School of International Policy and Management and co-founder of the Frontier Market Scouts Program.
The Global Alliance for Clean Cookstoves (GACC) is a global public-private initiative led by the UN Foundation. GACC is focused on strengthening the ecosystem for clean cooking around the world through grant funding and technical support to leading social enterprises. In order to achieve its goals of enabling 100 million households to adopt clean and efficient cooking technologies by 2020, GACC is seeking a billion dollars in investment to finance clean cook stove and fuel enterprises at various stages of development.
I-DEV is a management strategy & investment advisory firm focused on scaling businesses in emerging markets. With offices in San Francisco, Lima and Nairobi, I-DEV serves as a key advisor to GACC to strengthen its investment programs and due diligence process.
For more details on this program, contact socialimpact@miis.edu.