Recent Graduate Sally Quigley: MIIS Provided "Spot On" Preparation for Dream Job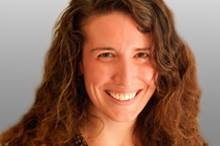 "This is exactly what I went to MIIS for," says Sally Quigley (MBA/MAIPS '14) enthusiastically of her current position as program manager at the Bay Area company, Global Fluency. She has taken on several new initiatives since starting her job this summer, working on an innovation project with UNICEF and building partnerships with small start-ups in South Africa.
"Obviously I still have a lot to learn," says Sally, who graduated in May, "but I feel that everything I am doing now, I have already done through class work at MIIS." She compliments the curriculum as being "spot on" for the dream career path she is already moving down, working with innovators and entrepreneurs in development.
The Monterey Institute is now offering an accelerated 12-month MBA in Global Impact Management as well as the tradition 20-month program. For more information about degree options and specializations visit our MBA page.