Russian Ambassador Visits Middlebury Institute, Speaks to Students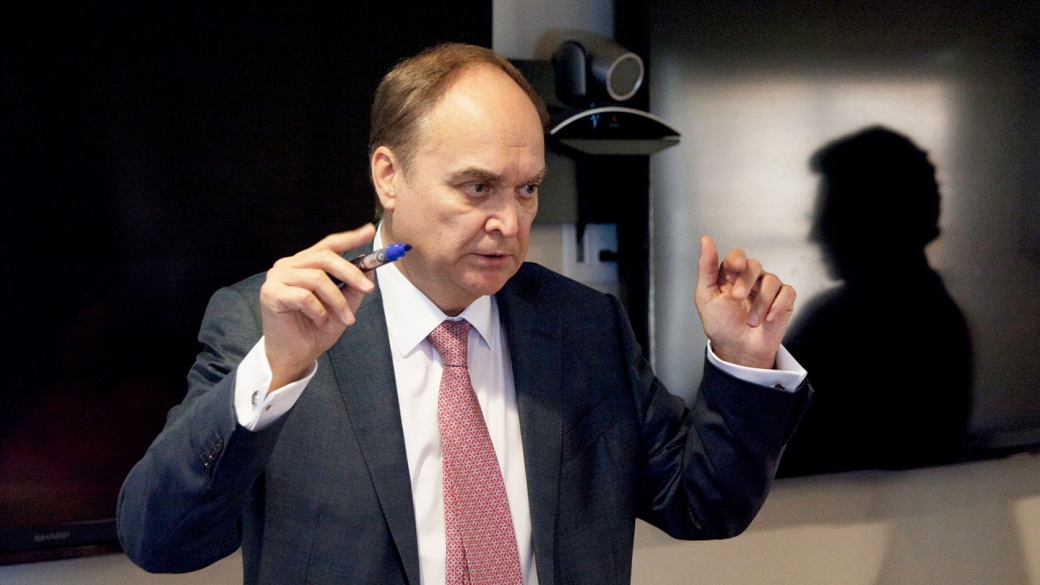 On October 12, Russian Ambassador to the United States Dr. Anatoly Antonov delivered an invitation-only talk to Middlebury Institute students, faculty, and staff before joining Russian and American students from the Middlebury Institute and Moscow State Institute of International Relations (MGIMO) dual master's degree program in nonproliferation studies for an informal lunch and conversation. Antonov, whose prepared remarks focused primarily on nuclear nonproliferation and the state of U.S.-Russia relations, was the guest of the James Martin Center for Nonproliferation Studies (CNS) and the Graduate Initiative in Russian Studies (GIRS).
With relations between the United States and Russia currently in dire straits, high-level interaction between Russian and American officials—a regular occurrence even at the height of the Cold War—has all but halted. As CNS director Dr. William Potter pointed out in an interview with Russian news channel Vesti, "there is practically no real dialogue between the two sides, and the first step [toward improving relations] should be to restore it." 
For the participating students, the meetings represented a singular opportunity to engage in a lively discussion with a very senior Russian government official about pressing international issues. A number of them noted that the resulting exchange of views helped them better understand the nature of U.S. and Russian disagreement in the areas of nonproliferation and arms control. This understanding will help prepare them to join the ranks of other Institute alumni working as diplomats, analysts, and policymakers around the world.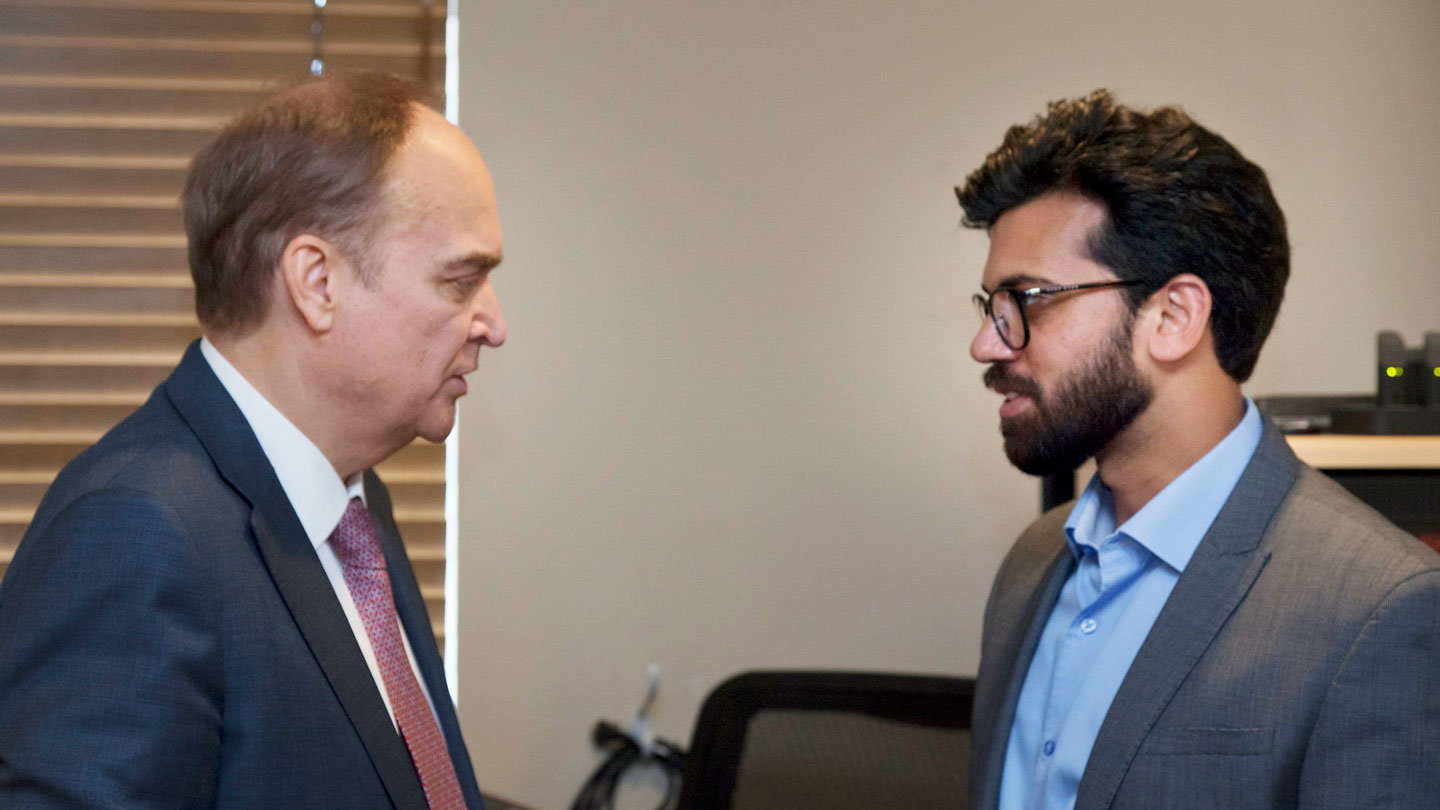 The visit also provided Ambassador Antonov with an opportunity to remind the next generation of U.S. and Russian experts about the close relationship the U.S. and USSR often enjoyed on the past, including as allies during World War II. In recognition of this shared past, he presented the students with t-shirts from the Russian Ministry of Defense commemorating the historic Battle of Kursk.
Ambassador Antonov's visit to the Institute—the second in as many years—was part of a more extensive trip around Northern California, which included a stop at the former Russian enclave of Fort Ross in Sonoma County. There, the ambassador participated in the 2018 Fort Ross Dialogue, a forum which convenes annually to bring together representatives from the American and Russian business, cultural, political, and academic sectors to discuss areas of mutual interest. Professor Anna Vassilieva, director of the Graduate Initiative in Russian Studies, was among the speakers at the Dialogue.
Ambassador Antonov previously served as both deputy minister of defense and deputy minister of foreign affairs before assuming his current post, and has known CNS Director Dr. William Potter for more than 25 years.