Spring Break Trip to Washington DC Focuses on Careers and Networking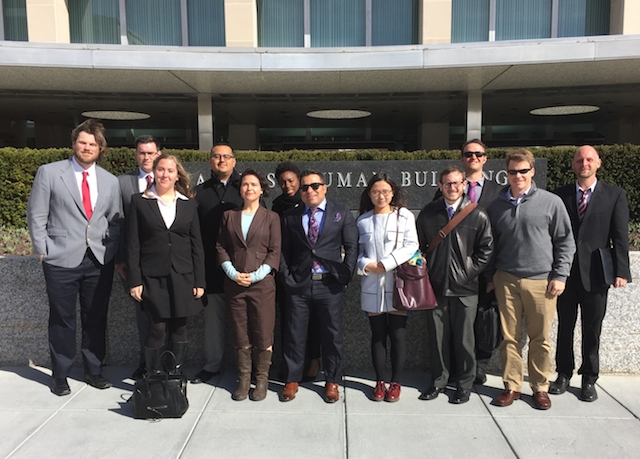 Center for Advising and Career Services organized a trip to Washington D.C. over spring break, filled with visits to organizations and agencies, information sessions with alumni and potential employers and lots of opportunities to engage with our numerous alumni who have built successful careers in the nation's capital. This year, the team added a policy and management-focused official career fair held at the Middlebury in D.C. Office.
"It is exciting to see so many employers who are looking to hire in the coming months and are very impressed with our students and the quality of their education," says Career and Academic Adviser Jen Holguin. She led a group of 65 students and recent graduates of the Graduate School of International Policy and Management through a five-day program that included over 20 site visits, info sessions, meetings, and panel discussions, as well as the career fair and a reception with alumni, employers, and students. Another 11 students from the Graduate School of Interpretation, Translation and Language Educations participated in a program designed to fit their career aspirations.
Organizations and agencies visited included the World Bank, the U.S. State Department, the International Trade Commission, Thomsen Reuters Special Services, and Conservation International. Students picked which visits and sessions they attended according to their individual career interests. Many students secure internships or other employment opportunities through the personal connections formed during these visits and alumni meetings.
Katherine Campbell MAIPS '15 says her decision to participate in the 2014 trip was very important in terms of gaining "a realistic sense of different professional settings and whether or not they would be a good fit" for her interests and background. She secured an internship at the Congressional Research Service after the site visit and had a very rewarding experience working there last summer. "I love this part of my job," shares Holguin, who relished the opportunity to see the students at work, taking the next steps in their careers.