Student On the Fast Track for Role in Improved US-Russia Relations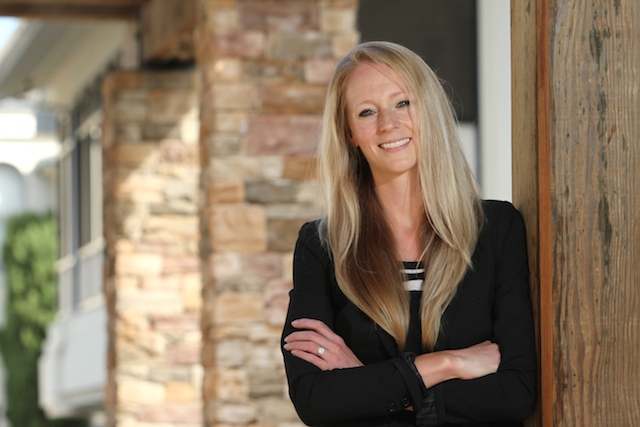 Sarah Bidgood MANPTS '16 arrived in Monterey with one key part of the skill set she will need to play a role in the future of U.S.-Russian relations: a solid grasp of the Russian language. "I came here with strong Russian language skills, but without the holistic understanding of Russia-U.S. policy or the vocabulary I needed to contribute actively to bilateral nonproliferation and security efforts." The second half of that equation is now falling into place thanks to the opportunity Sarah had to travel to Russia to participate in two unique programs this fall with support from the Institute's Graduate Initiative in Russian Studies, the James Martin Center for Nonproliferation Studies, and the Office of the Vice President.
The first of these programs was the 15th annual PIR Center International Summer School on Global Security, which gathered 24 students from Russia, Eastern Europe, Central Asia, and China, as well as Turkey and Germany, for a week-long curriculum focusing on diverse issues from cybersecurity to BRICs, to the threat of ISIS, to the status of the nonproliferation and disarmament regimes.
The Summer School has a rich tradition of bringing high level speakers from the Russian government, the private sector, and from international organizations to engage with students, and 2015 was no exception. Lecturers included: Sergey Ryabkov, Russia's deputy minister of foreign affairs; Dmitry Balakin, head of NATO's European Security Office at the Department of European Cooperation of the Russian Foreign Ministry; and Maria Zakharova, director of the Information and Press Department at the Russian Foreign Ministry. Because the school follows Chatham House Rules, speakers were able to provide candid answers to a wide range of tough questions following each lecture, stimulating active and frank discussion among the participants.
Sarah, a student in the Institute's Nonproliferation and Terrorism Studies program was the only American student to take part in the school, which was conducted entirely in Russian. Beyond listening to lectures, students were expected to contribute actively by giving presentations, asking questions, and participating in debates. Of the experience, she says: "Participating in the Summer Security School was a truly unique opportunity, particularly as an American during the current crisis in relations between Russia and the West. Not only was it a chance for me to learn about the Russian perspective on issues critical to global security, but it allowed me to interact on a personal level with Russian and Russian-speaking peers. My fellow participants could not have been more welcoming or more interested in my opinion on the current state of affairs. The lasting friendships I cultivated on the trip give me hope that my generation will be able to overcome diplomatic tensions and work cooperatively together in our future careers. I am incredibly grateful for this opportunity."
Following the conclusion of the PIR Center program, Sarah traveled to Moscow for the opening conference of the Stanford U.S.-Russia Forum (SURF), a program that facilitates collaborative research projects in critical areas between young experts from both countries. One of 20 American delegates and three Middlebury Institute students who were selected for participation in the Forum in 2015-2016, Sarah is serving in a working group that focuses on nuclear security issues. The conference provided the first opportunity for Sarah to meet her teammates in person; they will continue to research and develop their topic remotely over the next eight months, and they will present their findings at a capstone conference at Stanford University in the spring.
The week-long SURF conference focused not only on collaborative research but also on helping participants better understand the current diplomatic crisis and their role in remedying it. The SURF delegation visited both the Russian Ministry of Foreign Affairs, for a discussion with Deputy Director of the Department of North America Alexey Korjouev, and the U.S. Embassy in Moscow for a panel with senior embassy leadership opened by Ambassador John Tefft. Sarah and her fellow participants then traveled to the Tyumen' region of Siberia for four days of intensive meetings with local leadership, energy experts, and representatives of Tyumen State University. The Siberian segment of the trip gave delegates the chance to experience life outside of the capital and to build relationships with peers from "real Russia." As the only current bilateral initiative to bring student researchers from both countries together for collaborative research projects, the SURF program provides an opportunity for Sarah to utilize her knowledge of U.S.-Russian cooperation in nuclear security, which she has been cultivating in her work at the Institute: "I focus on U.S.-Russia bilateral nuclear arms control and nuclear security efforts in the Nonproliferation and Terrorism Studies program here in Monterey. Russia and the United States have a strong track record of making headway on nuclear security and arms control efforts even in challenging political situations, such as the one in which we find ourselves today. Through the Stanford U.S.-Russia Forum, I have the opportunity to work with young Russian and American experts in the nuclear security field in making real progress toward restoring this tradition of collaboration."
Sarah's participation in both the PIR Center International School on Global Security and the Stanford U.S.-Russia Forum were made possible in part by funding from the Institute's Graduate Initiative in Russian Studies (GIRS). Sarah, who holds an undergraduate degree from Wellesley College in Russian and a master's degree in Russian, East European and Eurasian Studies from the University of North Carolina, is an active participant in GIRS and currently serves as its project manager. Of the initiative, Sarah says: "Through GIRS, I have developed the subject matter expertise I needed faster and more solidly than I ever could have imagined possible. My trip to Russia gave me the opportunity not only to advance my knowledge but also to see how far I have come as a result of my participation in GIRS. The fact that I was able to deliver a highly technical presentation to experts in Russian and then answer follow-up questions off-the-cuff with no trouble is proof positive of the value of the Initiative. There is no other program like it in the United States, and I feel lucky to be a part of it."
After graduating in December 2016, Sarah hopes to work on advancing U.S.-Russia relations on disarmament and nonproliferation issues in her future career, possibly as a research analyst with a nongovernmental organization or think tank.