Student Kyle Pilutti Wins 2nd Place in UN Essay Competition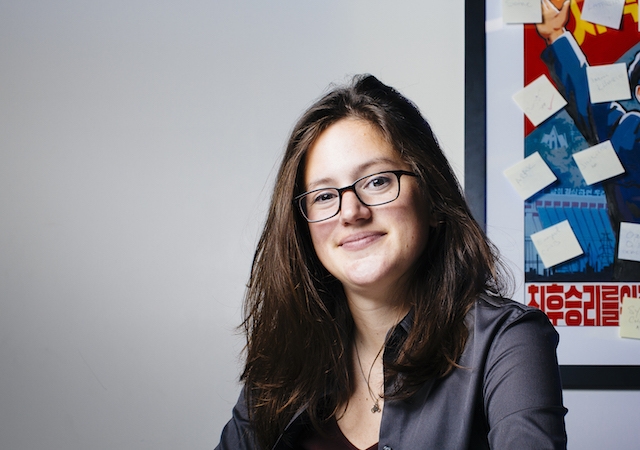 Middlebury Institute Nonproliferation and Terrorism Studies student Kyle Pilutti MANPTS '17 won second prize in an international essay competition organized by the United Nations Security Council 1540 Committee and the U.N. Office of Disarmament Affairs, in collaboration with the Stimson Center. The contest drew submissions from students in 44 countries around the globe on how best to implement U.N. Security Council resolution 1540, which establishes legally binding obligations on all U.N. member states to halt the proliferation of nuclear, chemical and biological weapons.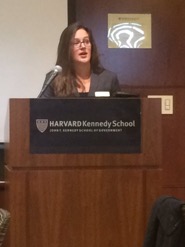 The top two finishers were awarded cash awards, along with the opportunity to travel to Cambridge for an award ceremony at Harvard University, and to present their ideas to U.N. officials. They are also invited to the EU Non-Proliferation and Disarmament Conference in November in Brussels. The top five essays were published in a new Stimson Center report released on Friday, titled Countering WMD Proliferation: The Next Generation's Ideas.
The goals of the competition were to involve the younger generation in understanding and addressing the important issue of proliferation of weapons of mass destruction (WMDs), i.e. chemical, biological and nuclear weapons, and to solicit innovative student approaches to implementing U.N. Security Council Resolution 1540 (2004), in order to support the Council's Comprehensive Review of the resolution this year.
Pilutti's essay provided an analysis of the United States' implementation of UNSCR 1540 as well as her ideas about what the next steps should be. According to her abstract, the U.S. should place high priority on international assistance and dialogue.
"It was truly an inspirational event—both the student and the international presence was amazing," Pilutti shares. "I believe that having discussions like this, that merge those who are the current leaders of international policy with those that are able to offer a fresh perspective, is really important. It was an honor to be included among them, and I certainly learned a lot from the experience."
Nonproliferation and Terrorism Studies Program Chair Jeff Knopf said "We on the faculty are constantly amazed at how well our students do representing MIIS and the NPTS program. Kyle Pilutti has been an excellent student since the day she arrived, and we are glad the rest of the world is getting an opportunity to see what a talented analyst she is." Along with her studies at the Institute, Pilutti works as a graduate research assistant at the James Martin Center for Nonproliferation Studies (CNS). "I had very high expectations for Kyle and she has exceeded them," says CNS Director and Middlebury Institute Professor William Potter. "She is a natural leader, an amazing linguist, and a fine analyst. One could not hope for a better role model for our nonproliferation student-scholars."
"As we see attacks on cities around the world, keeping the world's most dangerous weapons out of the hands of extremist organizations and terrorist groups is becoming even more important," said Stimson Center Senior Advisor Debra Decker, who coordinated the contest. "Fresh ideas are needed. It is heartening that students from around the world stepped up to address this challenge to help prevent the spread of nuclear, biological, and chemical weapons."
The governments of the United States and Finland provided support to Stimson for the project. Contest partners included the Belfer Center for Science and International Affairs at Harvard University, the Asan Institute for Policy Studies in Seoul, South Korea, and the Institute for Security Studies in Pretoria, South Africa.