Student is One of 26 Nationwide to Win Scholarship for Women Seeking Careers in National Security Arena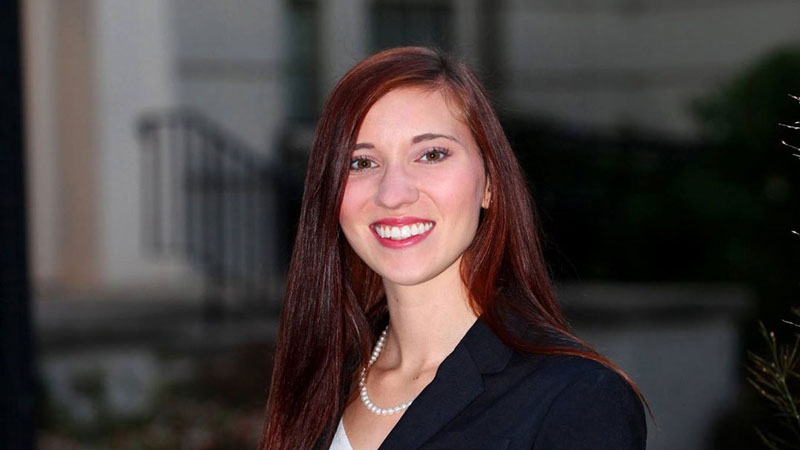 On August 13, Amber Morgan MANPTS '19 tweeted the news that she was one of just 26 recipients nationally to be awarded a Horizons Scholarship by the organization Women in Defense. Other recipients of the scholarship will attend schools including Cornell, Georgetown, Michigan State, Stanford, the University of Chicago's Harris School of Public Policy, and Harvard Law School.
"I'm so excited to share this news and so thankful that this organization is making sure women in national security are supported," said Morgan.
Women in Defense was founded in 1985 and describes itself as an organization that "engages, cultivates and supports the advancement and recognition of women in all aspects of national security." The organization has been awarding Horizons Scholarships since 1988 and became an affiliate of the National Defense Industrial Association in 2004.
Morgan has also been awarded a $5,000 scholarship from the National Council for International Trade Development for her work on U.S. export controls and national security.