Student Wins Nuclear Security Writing Competition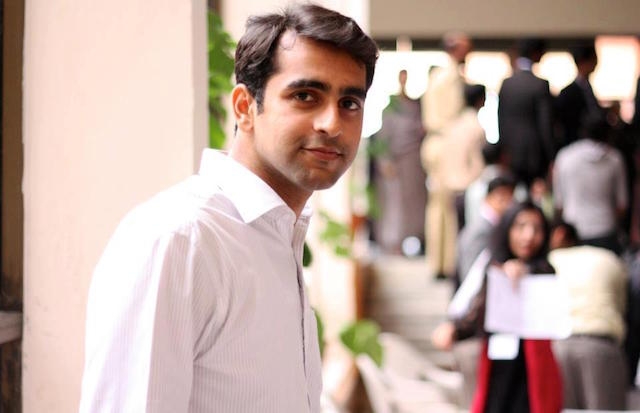 Middlebury Institute nonproliferation and terrorism student Muhammad Umer Khan MANPTS '15 will graduate on Saturday with an extra accolade to celebrate, after his research paper "Tackling Nuclear and Radiological Terrorism in South Asia: India-Pakistan Joint Nuclear Detection Architecture" won the 2015 International Journal of Nuclear Security writing competition's Award of Distinction in Policy, Law, and Diplomacy. As a result of this award, Khan's paper, which started as a term paper in Professor George Moore's class on nuclear forensics, will be published in the Journal early next year.
Khan, who has an undergraduate degree in computer software engineering, initially came to the Middlebury Institute with the goal of completing a certificate in nonproliferation studies, as he already had a graduate degree in international relations and affairs from the National Defense University in Islamabad.
"The world felt like it was in a state of flux when I was growing up," says Khan of his upbringing in a military family that was living in Peshawar at the time of the 9/11 attacks. "I was always drawn to issues of security." Before coming to Monterey, he had been working in the field of nuclear and national security in his native Pakistan.
In December 2014, at the end of Khan's first semester in Monterey, seven militants attacked the Army Public School in Peshawar, killing 141 children and staff members. "I recognized the furniture and every room in the photos," says Khan of the school he graduated from. "It felt horrible." While he remains focused on nonproliferation, these events contributed to his growing interest in addressing terrorism. Thanks to a generous scholarship from the Institute and CRDF Global, Khan is now preparing to complete his master's degree in nonproliferation and terrorism studies from the Institute.