Students & Alumni Network at Anti-Money Laundering Forum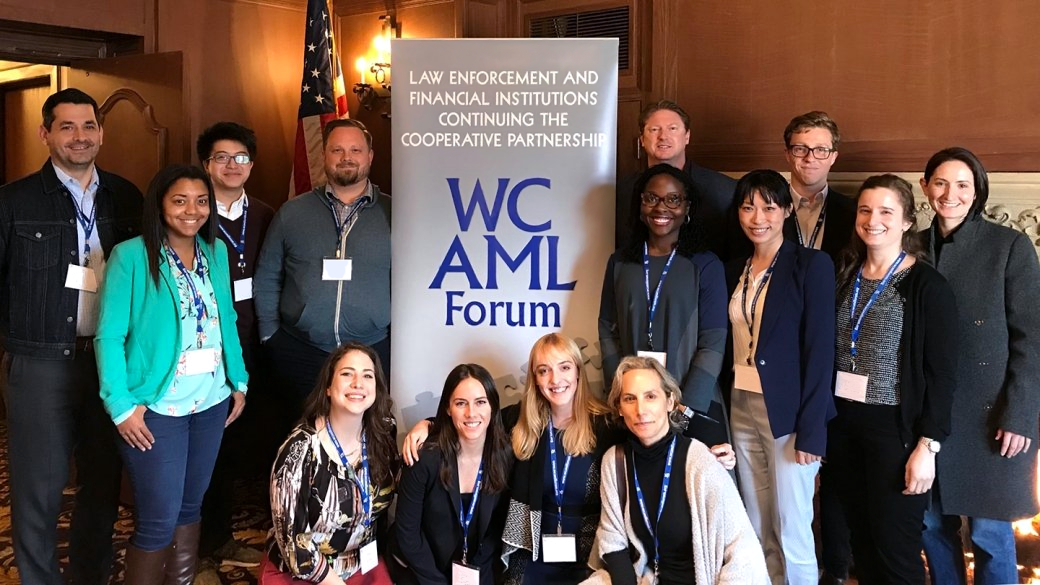 The recent West Coast Anti-Money Laundering Forum attracted a substantial cohort of Middlebury Institute students and alumni, including a group of students invited by Professor Moyara Ruehsen, the driving force behind the Institute's Financial Crimes Management specialization.
"I take a group of students to this conference every year," says Ruehsen. "They loved the case studies they heard about, but they all agreed that it was most valuable for the networking opportunities."  
Professor Ruehsen shared a number of comments students offered to her:
"All of the networking contacts from many different sectors and government agencies."
"I gained a better understanding of how law enforcement uses financial intelligence in their investigations."
"I appreciated gaining a greater awareness of the different types of people involved in this industry."
"The conference is an opportunity to develop contacts with people who will help you do your job better and be a great resource to call upon when it's time to look for a job."
"The networking receptions really helped improve my confidence talking with industry professionals."
"The experience reinforced the idea that we were well-versed in the subject matter to contribute meaningfully to conversations and discussions."
The West Coast Anti-Money Laundering Forum is an annual event bringing together anti-money laundering professionals from the private sector and government.