Students Gain Valuable Field Experience in Winter Courses on Four Continents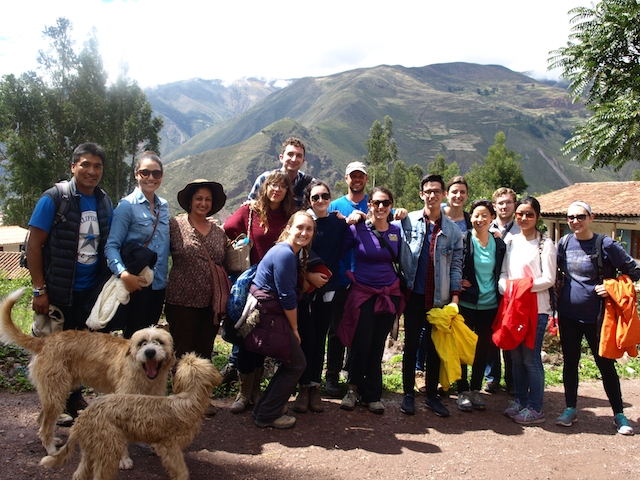 For Middlebury Institute students, the winter term in January offers unique opportunities to gain valuable field experience, participate in intensive professional training courses and hone their expertise. Seventy students participated in courses offered in Peru, El Salvador, Rwanda, the Philippines, and Cuba, and many more were enrolled in intensive courses offered on the Monterey campus.
, an organization co-founded by MIIS alumni. Several of the MIIS students involved in this research are now enrolled in a follow-up class Advanced Policy Analysis, where they will analyze and use the data collected on the trip.
Team El Salvador winter term practicum, and conducted field research related to the Plas project regulating the usage of the mangrove ecosystem. Other members of the team worked on a variety of community development projects in the Lower Lempa Region of El Salvador, such as micro-business and natural resource protection.
Monterey, students participated in the renowned intensive training program and then applied their lessons and new toolsets as consultants to a variety of local stakeholders, from the police department to non-profit organizations, working to find solutions to problems associated with homelessness. Carolyn Taylor Meyer, director of professional immersive learning and special programs, was happy to share the stack of letters she received after the student presentations from leaders of organizations praising the value and quality of the students' work.
Boston Globe.
Peacebuilding in the Mindanao, travelling to the Philippines to conduct field research in an area that has witnessed decades of armed conflict. The students will continue to work with the information they gained from first-hand contact with stakeholders after their return.
Cuba: Changing Course for Changing Times. The trip was led by Middlebury Institute professor Jan Black, a member of the Board of Directors of Amnesty international USA. Students explored the costs and benefits of a revolution and the evolution of the U.S.-Cuba relationship.
Frontier Market Scouts program offered two-week training sessions in both Monterey and Amsterdam. Participants have the options to follow the training with two- to 12-month field assignments.
Other MIIS winter term courses included a seminar on International Marine Law, Spanish Community Interpreting, and courses in language program administration and intensive economics.