Students See "Many Benefits" to Learning in Language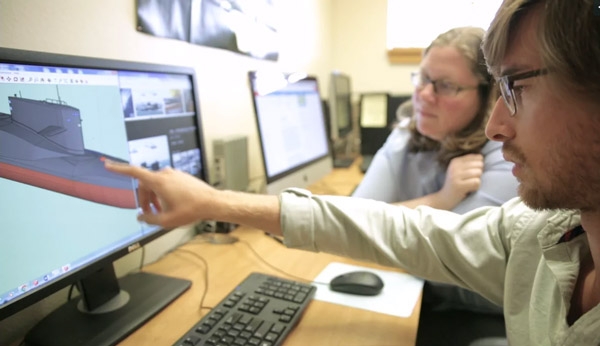 "Learning a language is one step that students who want to be leaders in [their] field should take if they have the opportunity," says Casey Mahoney MANPTS '12, offering one of many morsels of sage advice dispensed in a new series of videos highlighting the Middlebury Institute's emphasis on pairing policy and management expertise with strong language and intercultural skills.
Language and intercultural communication are central to the Institute's mission, and students often take courses addressing topics such as politics, business, policy, environment, and social issues in their target language, whether it's Russian or Arabic or Chinese or Spanish. The new videos highlight the opportunities and advantages this focus on learning in language offers for students.
"We're learning… how to use [the language] in conversations we would have in our professional careers," explains Lara Sibi MPA '17. "There are just so many benefits and advantages with having a second language in this globalized world."
Alex Kynerd MANPTS '17 also sees real advantages in the Institute's approach. "While I'm in school I'm able to build a portfolio of work using the target language to show to future employers… These are real-world skills that I've put into practice."
In addition to the above video ("
") featuring Kynerd, Mahoney, and Sibi, individual short videos focusing each of their stories were also produced:
"We know from social and cognitive psychology that learning other languages improves people's ability to understand and contextualize perspectives they hear being expressed by others," said Graduate School of International Policy and Management Dean Kent Glenzer. "Furthermore, the ability to understand how different cultures deploy language is absolutely critical. We produce graduates whose language skills allow them to detect nuances and identify subtle power dynamics on a level that someone who doesn't speak the language simply can't."