Summer Intensive Language Program Offers "Best of Both Worlds" for Language Learners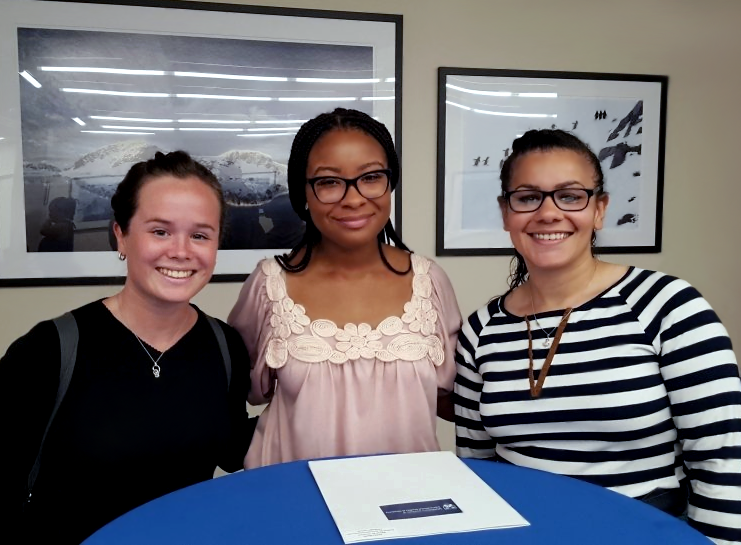 The first full week of the 2019 Summer Intensive Language Program (SILP) began on Monday, June 17, with 129 students participating.  The eight-week program welcomes students of all ages who are looking to learn a new language or strengthen existing language skills in Chinese, Russian, Arabic, French, or Spanish.
Orientation began on Thursday with breakfast and an overview of the program, faculty, and policies. The students then embarked on a scavenger hunt of the Institute campus and downtown Monterey, to familiarize themselves with the area. After receiving their placement test results, classes began on Friday.
Over the course of eight weeks, SILP students will engage in five hours of class per day, and (usually) two co-curricular activities per week, including movie showings and discussions, creative cultural activities, and excursions, all in their target language. These are designed to enrich classroom curriculum as much as possible, and build students' cultural knowledge.
"I love that SILP incorporates the Monterey area in a really strategic way," said SILP Admissions Manager Rachel Muradyan. "We have so many different resources in terms of people, events, and even food here that enable students to use their language and learn about culture in real-world contexts. Students are able to get a rich cultural experience as well as high-quality language instruction in a truly beautiful location— it's really the best of both worlds."
This year, the SILP Chinese program has been preliminarily approved as an official domestic program for the National Security Education Program's Flagship program, which funds universities to teach critical languages to their students. SILP staff are thrilled to have the opportunity to welcome Flagship students to a program that has been offering high quality language education for over 60 years. "Our faculty are really dedicated to deeply understanding why their students want to learn language, and then connecting it to their professional pursuits," said SILP Associate Director Jason Martel.
Students are drawn to the program because of its rigorous curriculum and its cultural knowledge-building opportunities. One French language student, Kerry Conboy, decided to join the SILP program with the goal of enhancing her skills working with West African asylum seekers. "I was intrigued by SILP's innovative and cutting edge content-based approach to language acquisition," said Conboy. "I'm really excited to get into the cultural context of the language."