Iraqi Alumnus Reflects on Life in Mosul after ISIS Invaded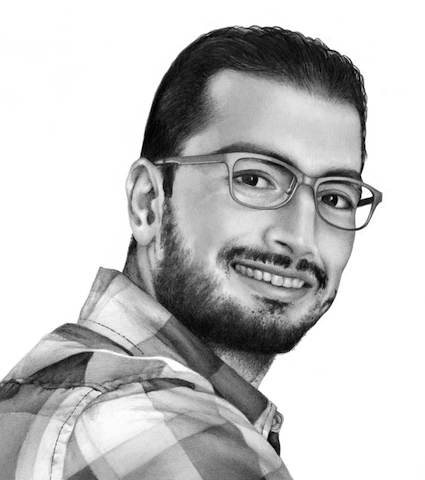 In the following essay published in the spring edition of Communiqué, Middlebury Institute alumnus Adnan Al-Hammody MATESOL '13 shares his reflections on life in his native Mosul after militants from the Islamic State (or ISIS) invaded his city:
It was a sizzling hot summer day in Mosul when my oldest brother called to check on me at work. So, it was a normal day. Checking on each other had become a necessary habit, at least it had been since war came to our country in 2003. Yet something was different about my brother's call; rumors were flying around the city that suggested unrest. Later that day my colleagues and I were told to leave our office at once; Iraqi security forces had imposed a curfew on the city.
Just a year prior—in May 2013—I proudly stood at my graduation from the Middlebury Institute. I had been elected to give the student commencement speech, and I was full of energy and enthusiasm and excited to embark on a new career; teaching English in my native country. It took nearly a year to earn my placement at a university—nothing moves quickly in Iraq—and my joy was short lived. Just a few months after I began my job teaching at the University of Nineveh beasts entered my city and everything collapsed.
I call them beasts because that is what they are. The mostly foreign-born Islamic State or ISIS fighters took my city, the second largest in the country, without much resistance from the government in Bagdad.
In the beginning they tried to make people believe they were good. They fixed streets, released people from the prisons, put fresh paint on buildings and more. But the fresh paint did not mask their intentions. Wherever you went, you had to listen to the new rules they blasted from loudspeakers. Women must cover their faces; men must grow long beards. At first there was no punishment for not following the rules. Then came brutal fines and public lashings. The punishment was meant to humiliate and send a message to the others forced to watch. Before long the ISIS soldiers were rounding up people—former police officers, Iraqi military—who had been in hiding. Those captured were initially thrown in jail but later savagely executed. The city became a blood pool, and I felt that all my dreams had collapsed with Mosul.
My wife and I decided it was worth the risk to leave. Our families were sad but at the same time hopeful that we would be able to create a better life for ourselves somewhere else. Others thought we were foolish, believing the government would come to the rescue soon. We didn't have such faith.
After paying profiteers to smuggle us out of the city, we made our way to Erbil, 85 kilometers east of Mosul. There was no market for English teachers, so I used my degree and language skills to get a job with the United Nations helping other displaced people. Through this work I learned of the suffering of a great many people, and I was unmoored, too, I was one of the lucky ones. I had a good job, my wife and I were blessed with a son, the people of Erbil welcomed us. But it wasn't home, and for three years we waited to return.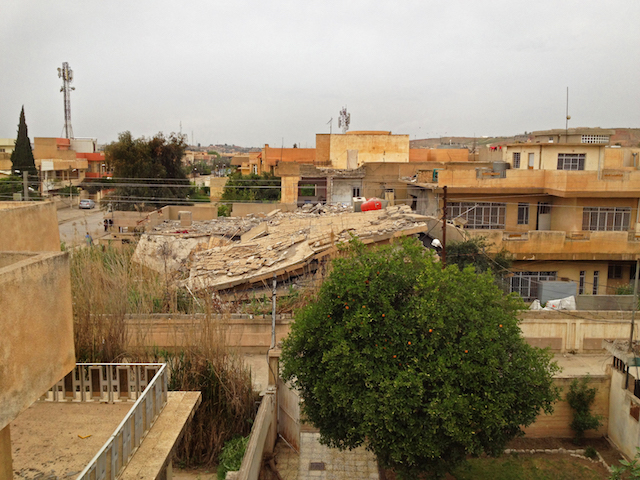 Now, as Mosul is in the final stages of liberation, the devastation is overwhelming. My closest family was among those first to regain their freedom, and they are safe. But no one escapes the scars. By the time the siege ended, people were on the brink of starvation and clean water was scarce. ISIS cut off the water supply, and while people dug wells wherever they could, the water they tapped was rarely potable. We are very worried about our other family members who are still trapped on the west side desperately trying to escape death by collecting rain and eating tomato paste and leaves like other people there. Freedom can't come soon enough.
Liberation is only the first step. The beautiful spring days are marred by a dark cloud of sorrow. Those beasts sucked the soul out of my city. Even with the corruption that exists in Iraq I am sure we will get running water and electricity again, and hopefully houses will be rebuilt, other services restored. I wonder if our Christian neighbors will return.
Growing up in modern Iraq was to grow up in war. During the '80s there was war with Iran. Then came war with America, not once, but twice. Everything has been different since 2003. The international community wanted to get rid of Saddam Hussain but that came at the expense of our sovereignty, our security, and the unity of the people.
Yet I remain hopeful. This spring I finally received news that a position had opened for me at the University of Al-Hamdania satellite campus in Erbil. Though I took a huge pay cut when I left my position with the UN, I am thrilled to be doing what I was trained to do: teach English. My students are all internally displaced like myself. I am now filled with new energy and hope to be part of the change in my country, and, eventually in my city. My Mosul.